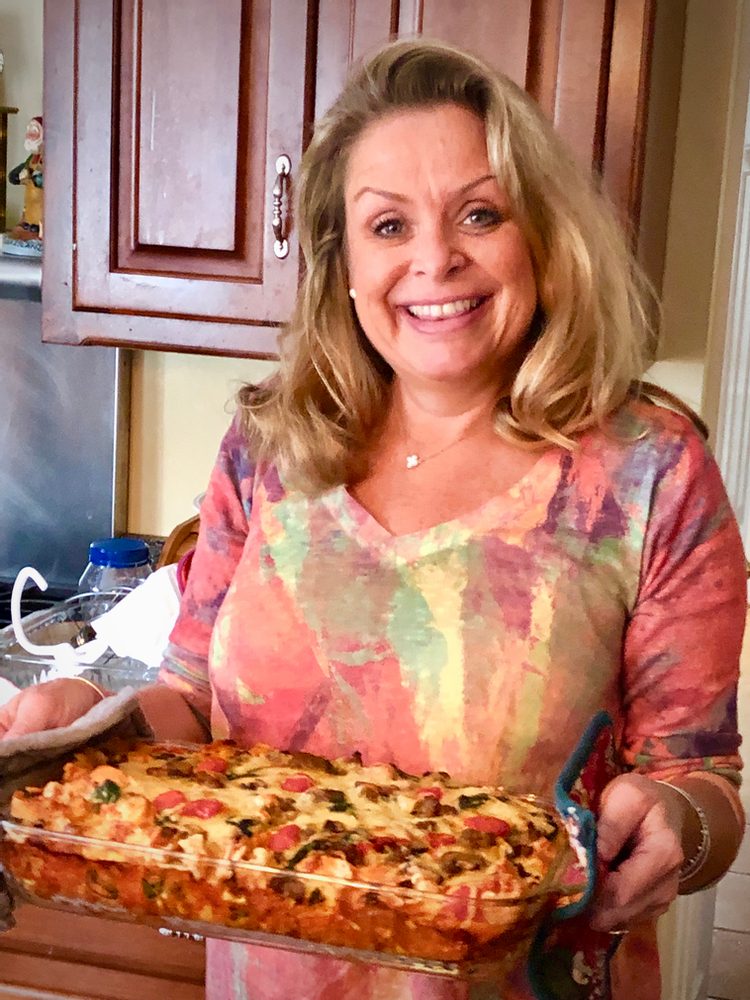 The holidays are upon us and that means entertaining family and friends with great food and holiday cheer!! Christmas and New Year's Day Brunches abound! Here are some tips that are great ways to put out a delicious and easy buffet!! Make one dish for Christmas morning or make them all for a crowd recovering from New Year's Eve festivities. You won't be disappointed!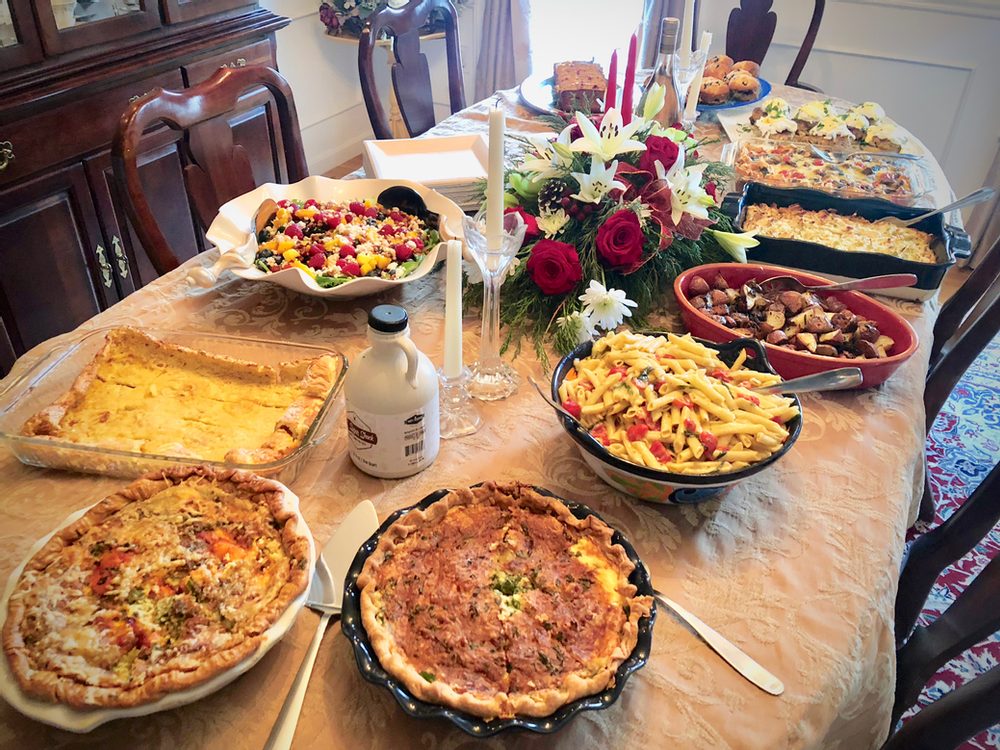 A successful brunch as many key elements. Planning your menu to offer a variety of dishes will guarantee happy guests! Of course there must be eggs, LOTS of eggs! This strata is so easy and – the best part – you make it the day before your gathering and just pop it in the oven an hour before the brunch!
This strata recipe has sausage, tomatoes, spinach, and mushrooms. I love this version for Christmas morning because of the Christmas colors that dazzle the dish! That said strata is great because you can add whatever ingredients you like in the filling. Vegetarian? – take out the sausage. Don't like mushrooms? – how bout some zucchini? You are only limited by your imagination… and your appetite!
Keeping on the egg train, what is brunch with out Eggs Benedict? This version is a great twist on the classic with luscious lump crab cakes serving as a bed for perfectly poached eggs and silky hollandaise… STOP IT!!! SOOOO GOOOD!!!
So, I know what your thinking… that looks delicious, but hollandaise is hard to make, right? Nope!! Check out this easy way to make perfect hollandaise in your blender.
https://www.youtube.com/watch?v=1NKcyfR_sgY
One more egg-ceptional dish and a must on your brunch menu – a quiche or 2!! Easy to put together and another dish you can make the night before and warm up when you are ready to serve the next day. Quick tip for reheating food — always bring it to room temperature first. If you put a cold dish in the oven (or even the microwave) to reheat, it will take a longer time for the center to warm up and your dish will become overcooked toward the edges.
This quiche (pictured below) marries spinach and bacon with Jarlsberg cheese in a creamy egg custard. And thyyyyyymmme is your side… yes it is, yes it is….
Here's another quiche that is the ultimate in decadence! Lobster dances with herbaceous Boursin Cheese in an eggy custard with Swiss and the lightest hint of anise from tarragon… DROOL! This quiche won Eggland's Best Eggs competition for the best egg dish in Massachusetts!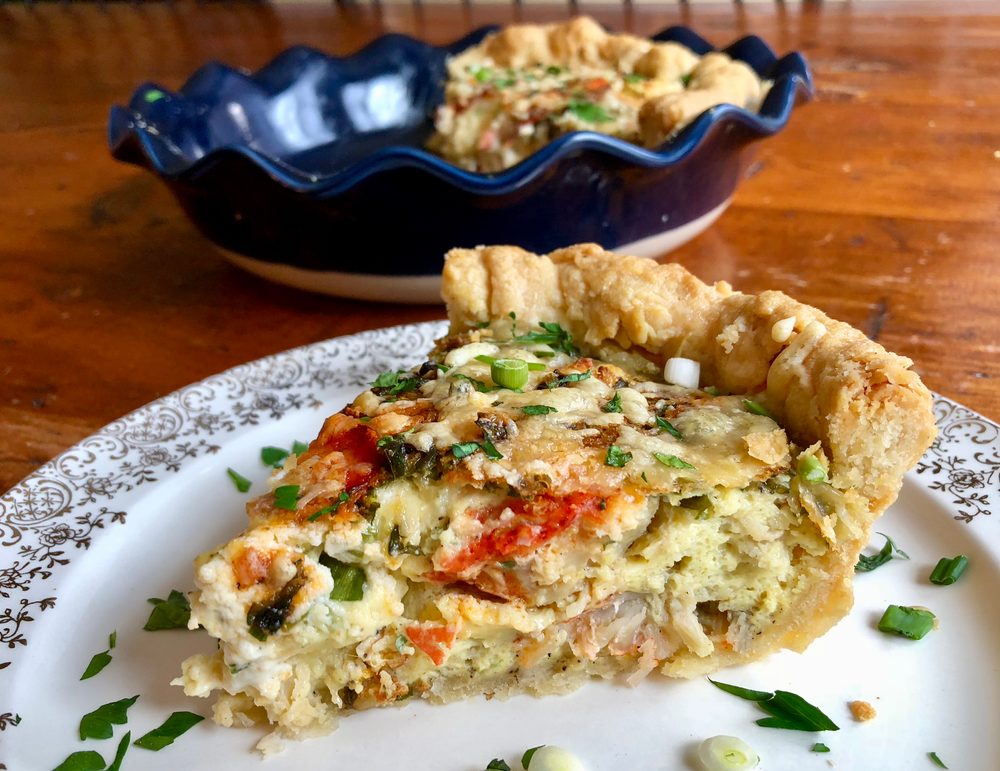 Something with syrup!! Another must on every brunch buffet! This German Pancake dish will wow your guests with it's impressive presentation and is sooooo easy and quick to make — it's also a great option for a delicious breakfast during the school week because of the sheer ease and every kid just loves it!!
https://www.youtube.com/watch?v=9Wtn3PEnKXA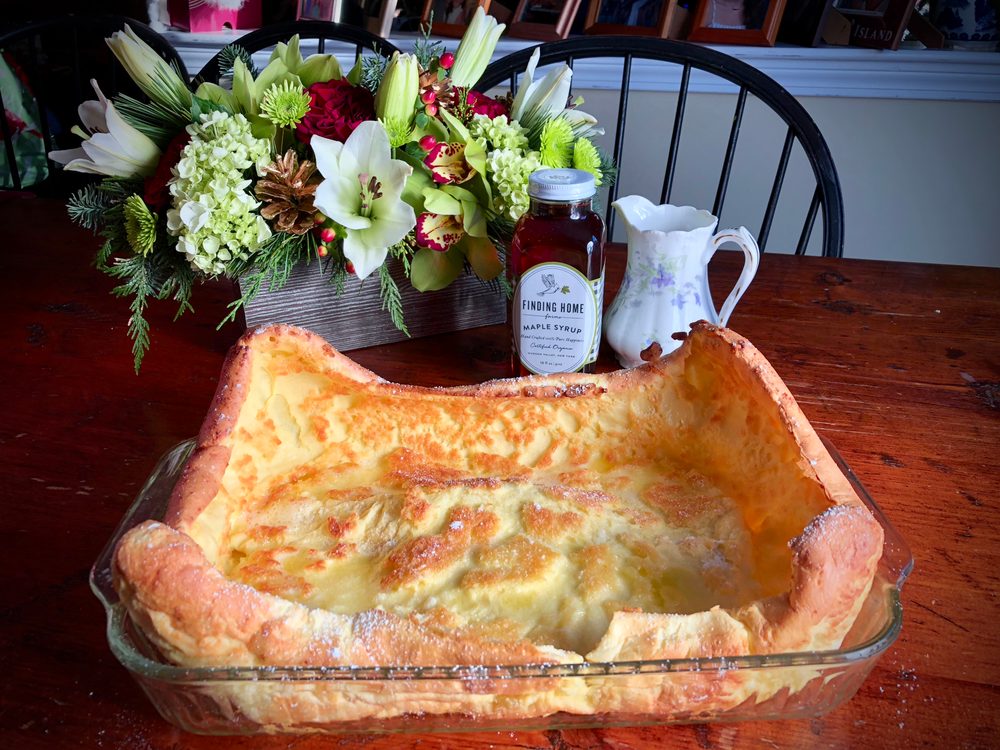 Brunch = Breakfast + Lunch… so you need to have a few non-breakfast items on your buffet as well. One of my favorites is Karmen's Hot Chicken Salad – aka Addiction Chicken! I first had this dish many moons ago at my roommate from college's bridal shower and it has been a staple every since. Easy to put together the day before and EVERYONE becomes an addict!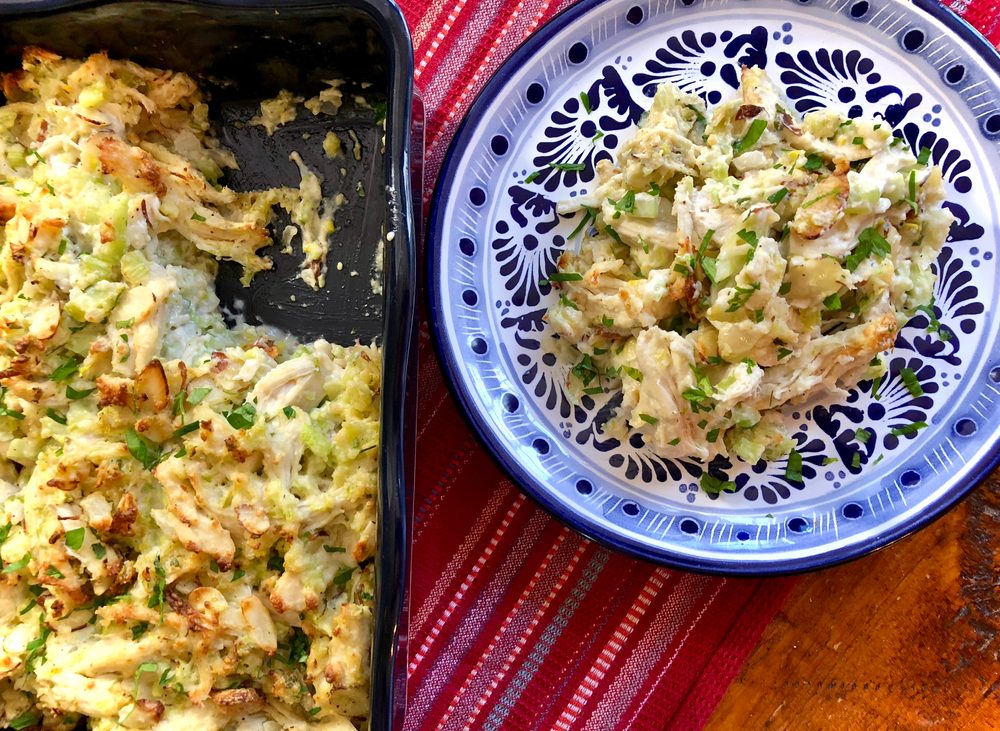 Everybody loves pasta! This pasta is decadent with a brie, tomato, and fresh basil sauce. You make the sauce 'marinade' the day before and just toss with the hot pasta to melt the brie when you are ready to serve! Always a huge hit and it will leave your guests trying to guess what's in that beautiful sauce.
Salad! This one is a showstopper and delicious to boot! I love this salad on buffets because it is so colorful.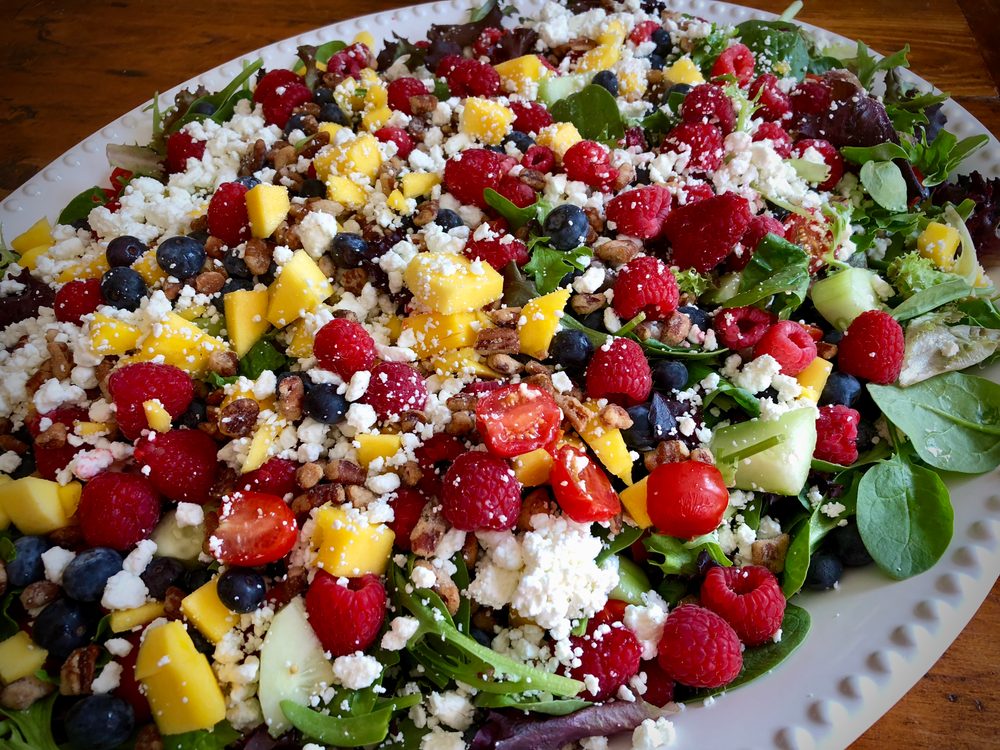 Carb loading! No brunch is complete with out quick breads and muffins. This blueberry muffin recipe is to die for! My kids beg for them.
What says holiday more than cranberries? Check out my Cranberry Nut Bread. So moist and my secret ingredient is… coconut!
Brunch bunch…