One night this past spring, I ran into some friends at a Block Island restaurant and they told me about a fundraiser that they were planning for a very special family going through some tough health issues. They asked if I would consider donating a dinner or something of that nature for the auction. Without hesitation, I said 'sign me up'! The event was in June and I decided to donate a 5 course meal for 8 on my deck with wine pairings.
On the night of the event, the venue – The Yellow Kittens, was packed and there were tons of silent and live auction items; a tribute to how special the person is that we were all here to help out. My dinner was slated for the live auction and I nervously sipped my wine waiting for it to be called, hoping it would be a popular item and bring in a good price. Magic Rob was the MC and had the auctioneer gig down pat. Check him out in action below.
The winning party reserved their seating for Sunday, August 5th. It was a perfect night, warm and breezy with beautiful views of the ocean. I planned a menu that would highlight a variety of foods, each carefully paired with a different wine. I recruited some friends and family to help with preparation and serving so that we would have a very smooth and relaxing event. The table was set and we greeted the excited diners with a glass of Rivarose Brut from Salon De Provence.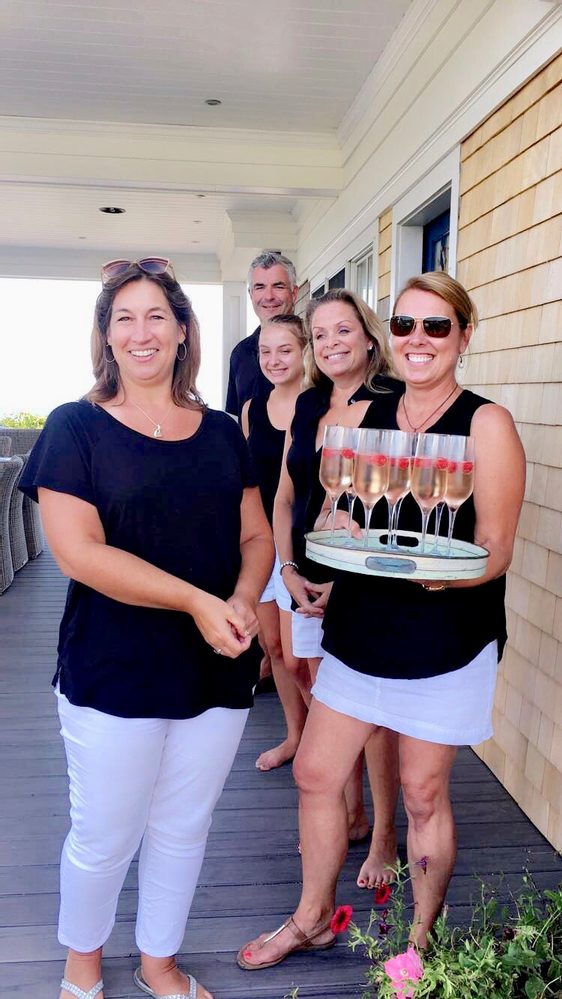 Relaxing on the porch in the warm sunshine, the guests sipped their bubbly and the 'waitstaff' passed 3 delicious appetizers – Cajun Scallop Tostadas with Guacamole and Cilantro Crema, Sesame Chicken Bites with Thai Chili Dip, and Goat Cheese Crostini with Kalamata Olives and Sun-dried Tomatoes. The recipe for each of the dishes on the menu can be found in the Recipe section of the blog.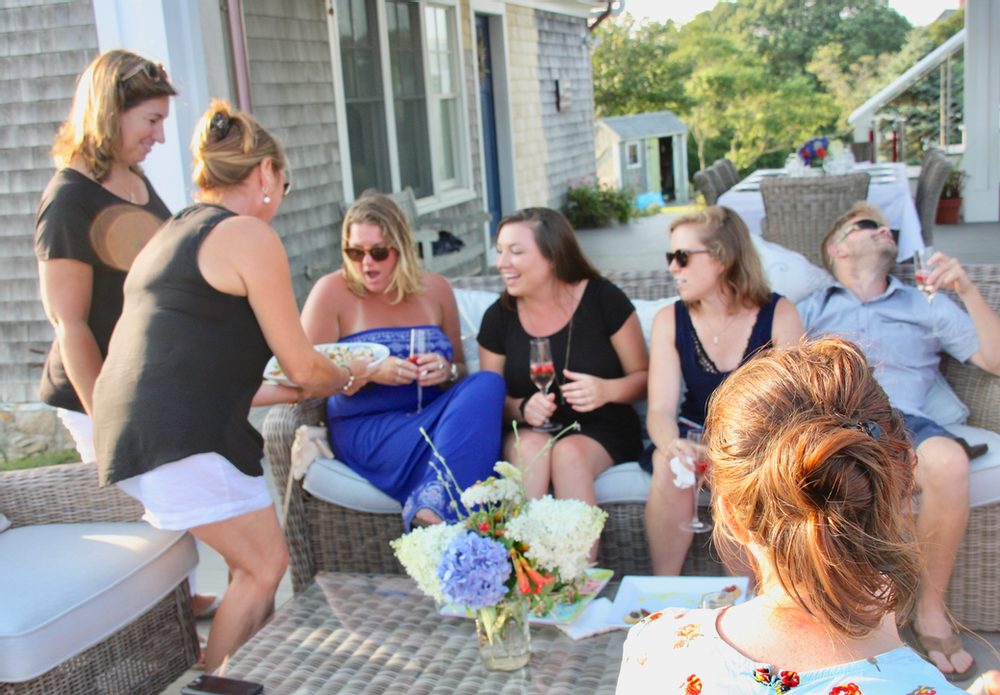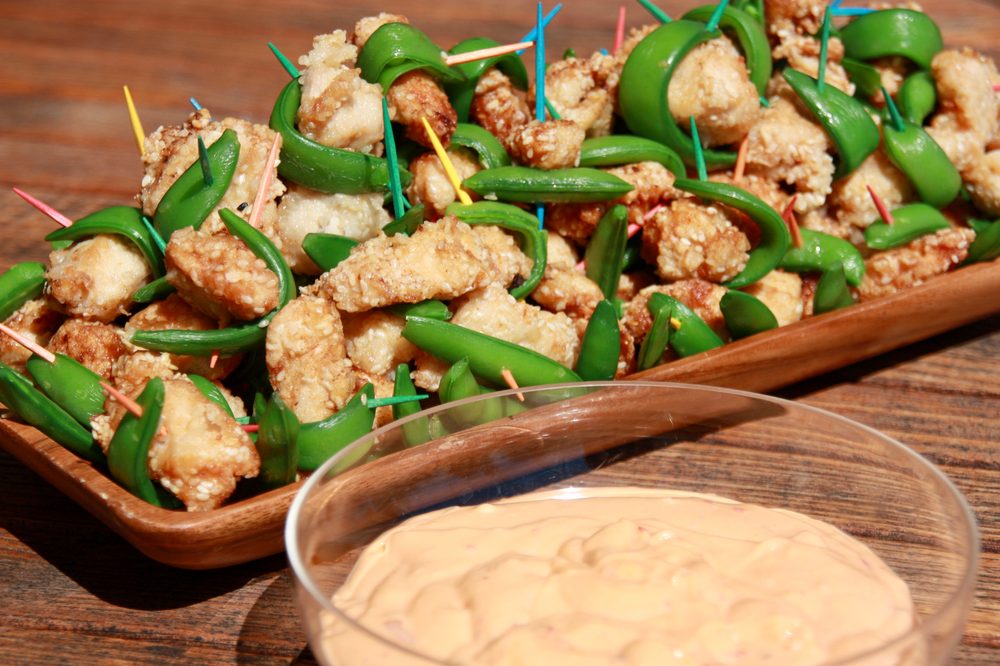 After lounging in the sun and noshing on the delicious apps, the guests were asked to make their way to the table. The first course was a Curried Seafood Chowder with shrimp, scallops, and monk fish. It was perfectly paired with a New Zealand Savignoun Blanc – The Loop.
The next course was a Shaved Brussel Sprout Salad with Fennel, Apple, Dried Cherries, Candied Walnuts and Goat Cheese in a Honey Mustard Vinaigrette paired with Whispering Angel Rose.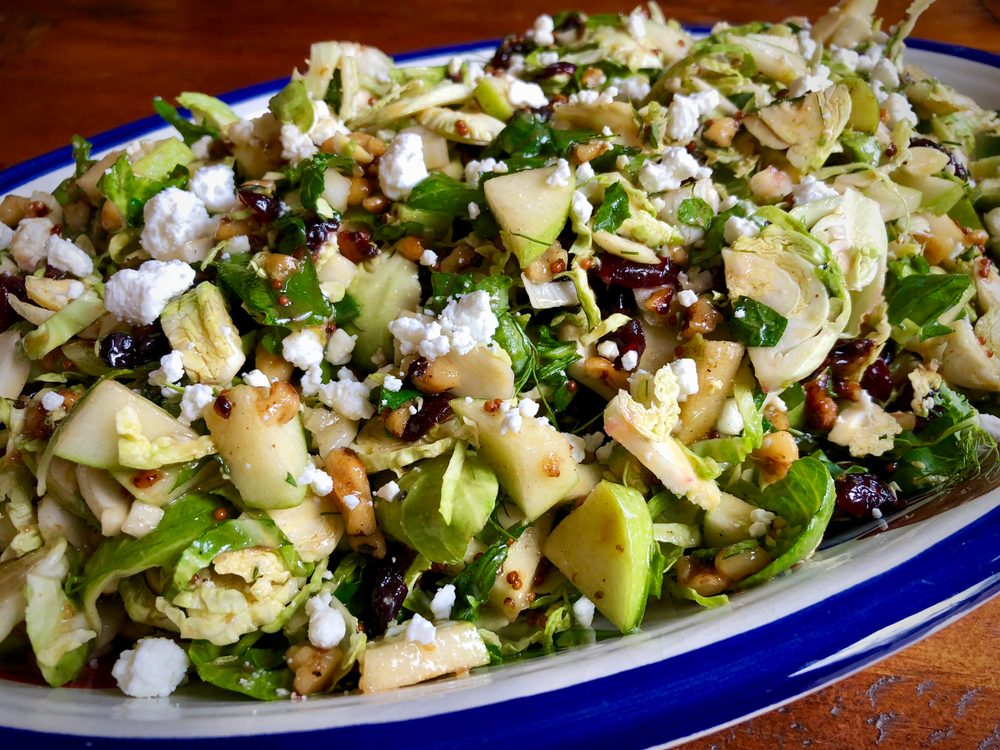 The pasta course followed with house-made Linguini with White Clam Sauce, paired with Sonoma Cutrer Chardonnay from the Russian River Valley in California.
The main course was Beef Tenderloin Stuffed with local Block Island Lobster and topped with a Béarnaise Sauce, paired with Justin Cabernet Sauvignon.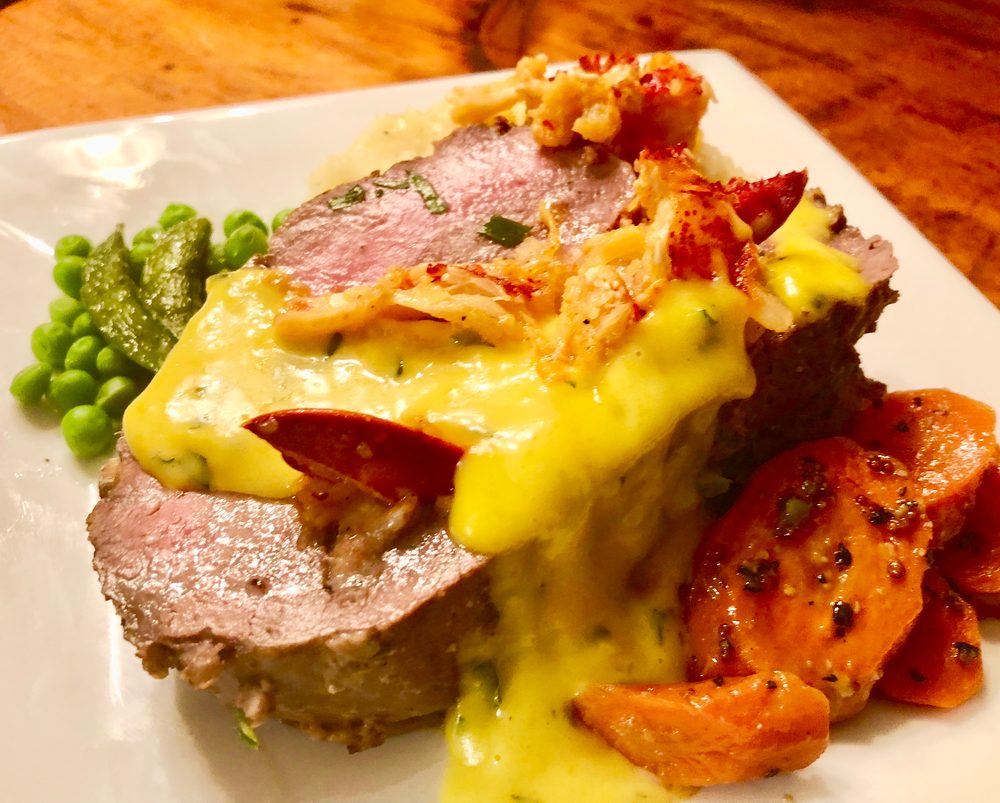 Room for dessert? Decadent Chocolate Cake with a Raspberry Coulis and Coffee Drinks with Jameson's, Bailey's and Kaluha.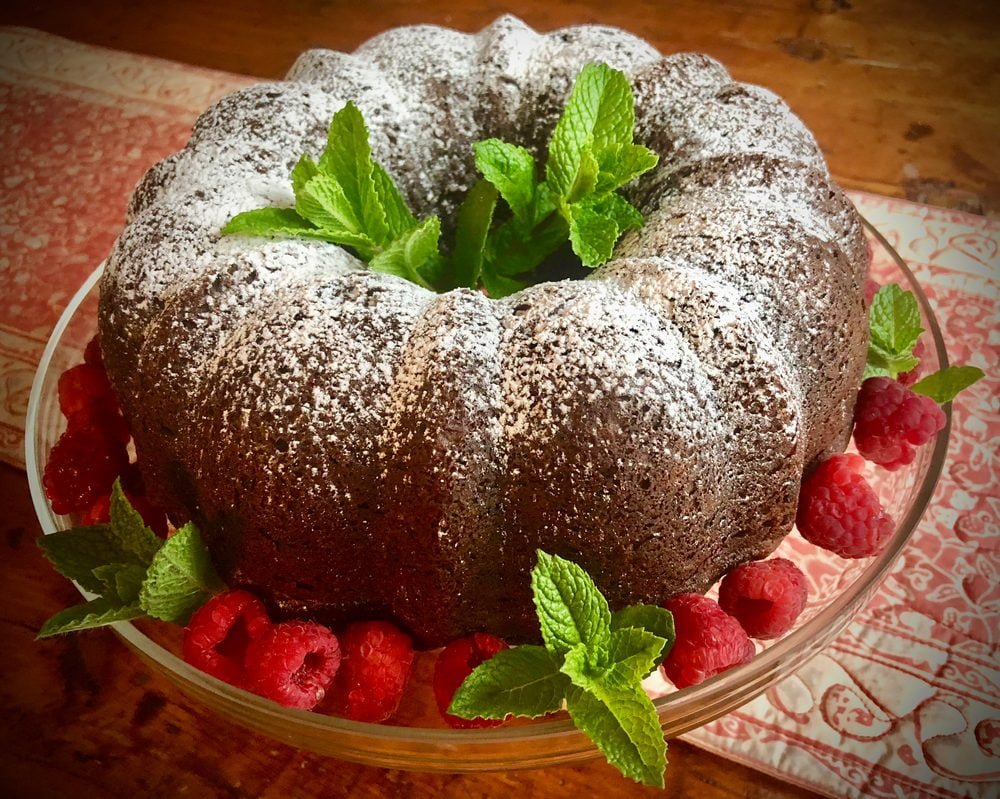 The diners left full and groaning with delight. They were a young group and I was concerned when they told me that this meal 'ruined every other meal they would eat going forward'… The ultimate compliment .