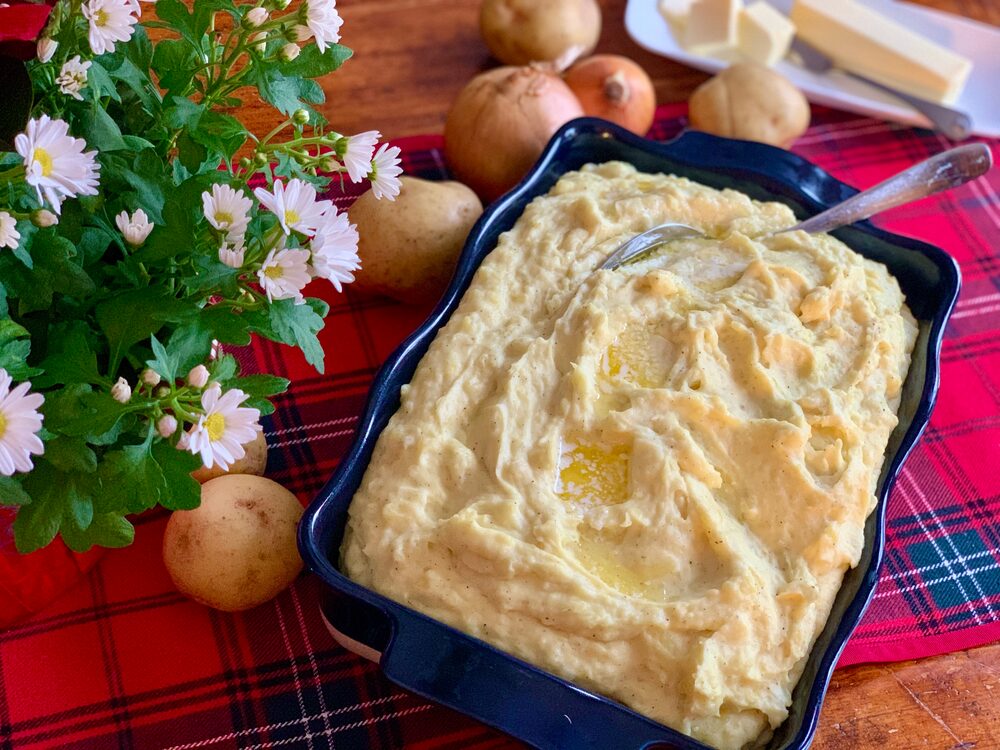 After a big holiday celebration, I always have people ask me for some creative dishes to make with leftover mashed potatoes and, boy o boy, do I have some yummy ideas for you!! Just click on any of the photos below for a direct link to the recipe on the blog!
Mashed potatoes are one of my favorite foods and I probably make them at least once a week. The 'recipe' or should I say the 'secret' comes from my grandmother, affectionately called 'Becky'. Her name was Alice, apparently, I had a hard time saying 'grandma' and called her 'Baba' which turned into 'Baggy'… and that was not good… so it morphed to 'Becky' and, since I was the first grandchild, she was Becky to everyone to come along after! But, enough about that…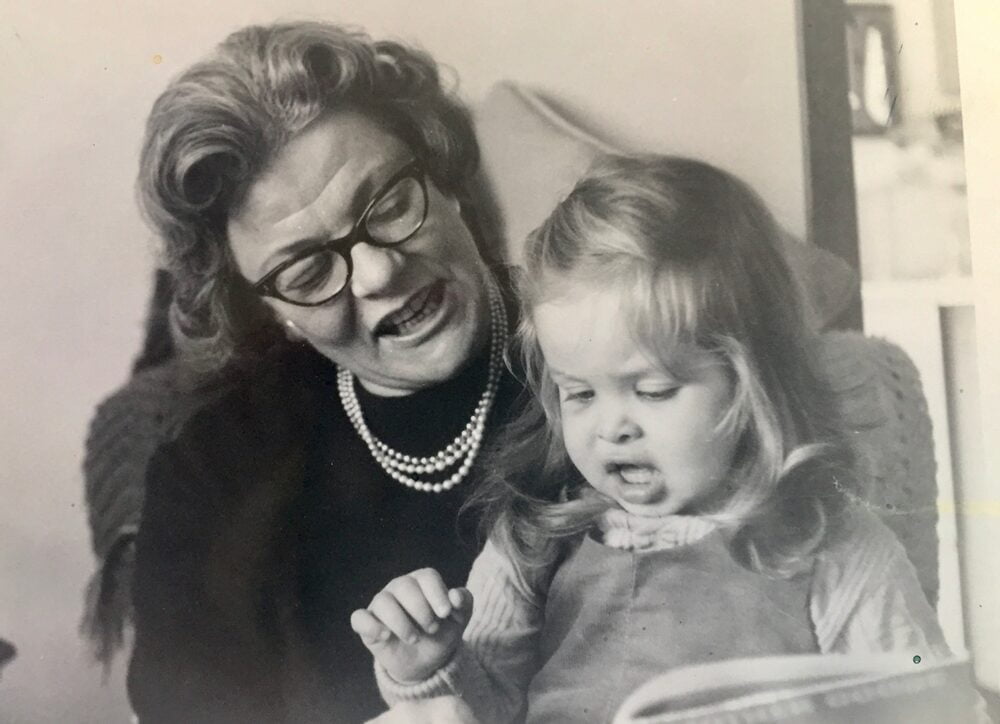 Becky was the most wonderful nuturer and a fabulous cook. Not a fancy cook, but she made solid good old New England style food like roast leg of lamb, pork roast, roast beef, and chicken fricassee… all served with her mashed potatoes. The secret? She chopped an onion and boiled it with the potatoes (always Yukon Gold) and then whipped them all together with butter, milk, salt and pepper. The onions disintegrate into the potatoes but the faint flavor remains… but you can't quite put your finger on it… unless you know the secret. This recipe for her fricassee includes the 'recipe' for the mashed potatoes. Her fricassees defines comfort food.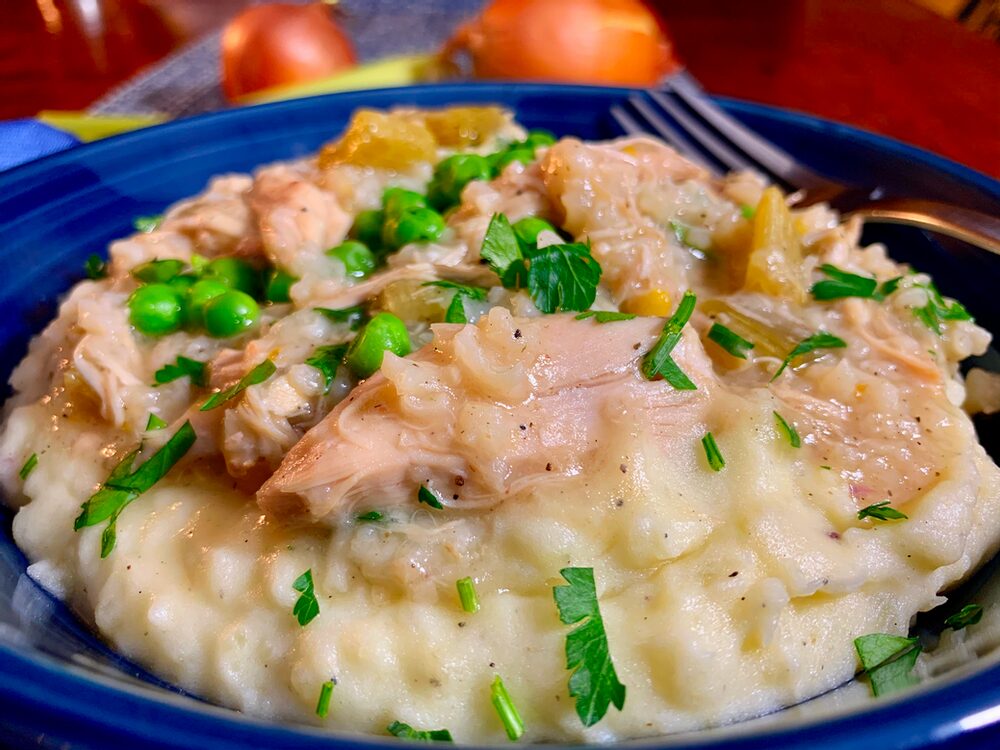 The absolute go-to for leftover mashed potatoes in my house, happens the morning after and is as simple as it is delicious. Becky's fried mashed potatoes and eggs. A mashed potato patty fried in butter and served with two fried eggs. Dipping the creamy potatoes with crispy crust in the gooey egg yolk is pure bliss….
Potato croquettes are a delicious way to create a whole new meal using those leftover mashies. Crispy potato balls that ooze with cheese and bacon when you cut into them. Sooooo gooooood!!!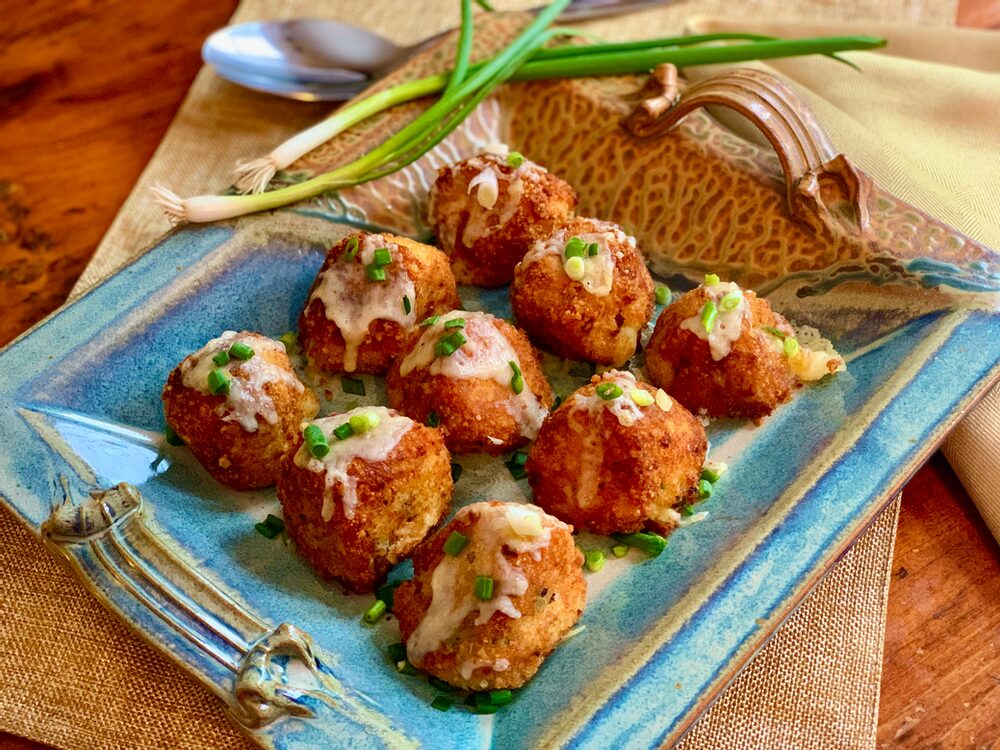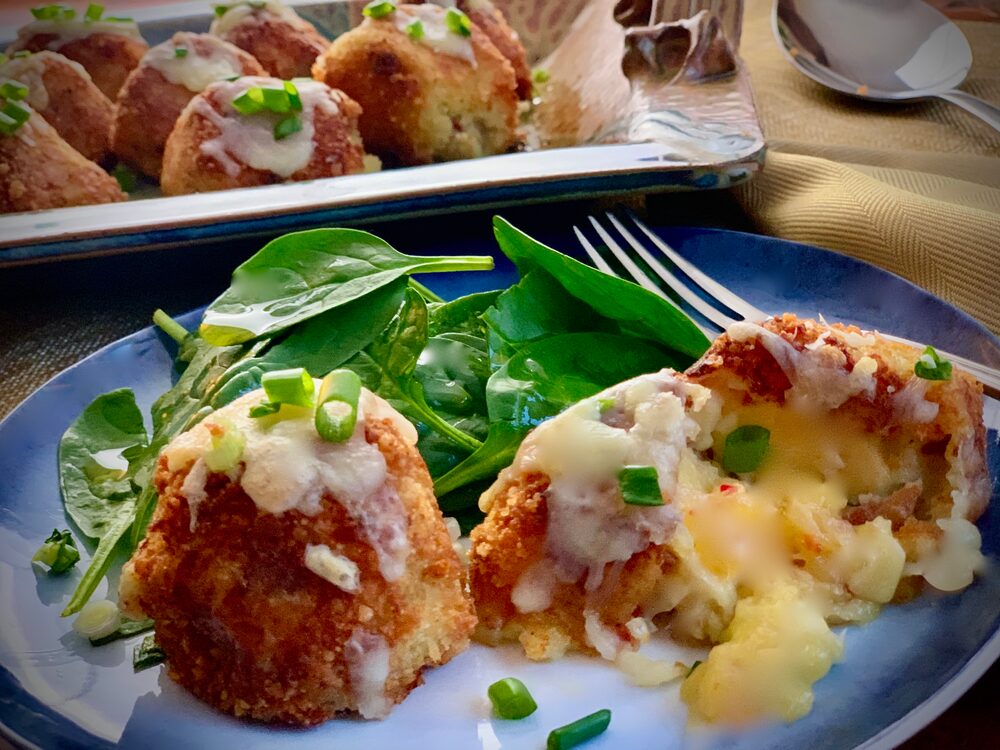 Did you know that leftover mashed potatoes make the BEST rolls. I am sure you've seen potato bread at the store? This recipe makes fluffy light rolls with rich flavor and beautiful consistency. My family, notable bread addicts, absolutely loves these.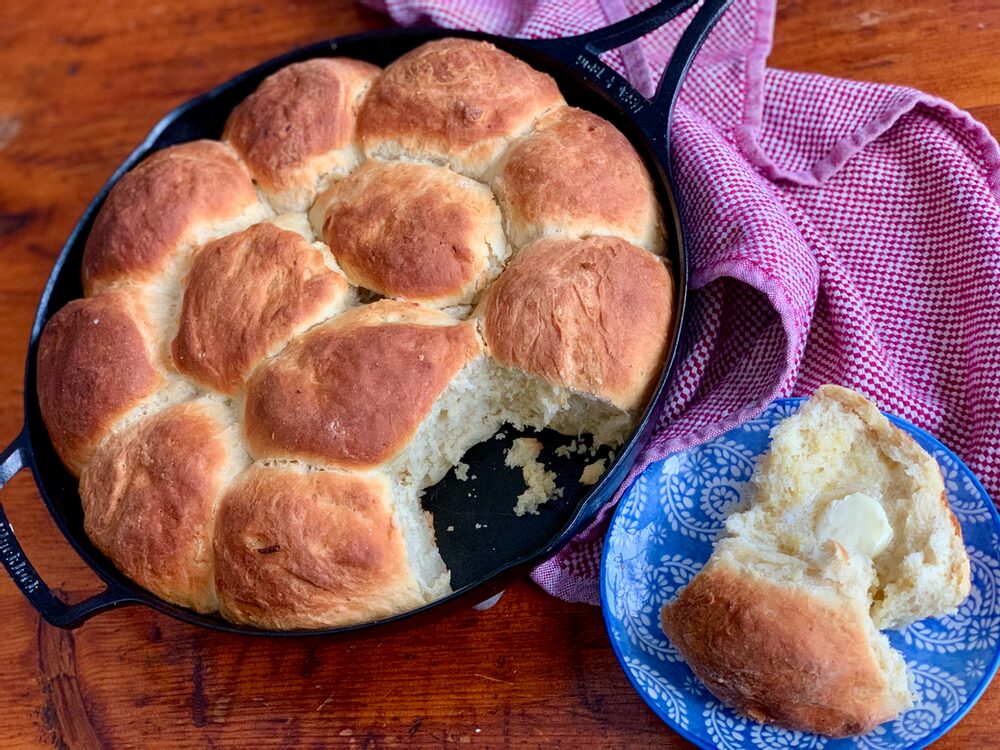 One of the more traditional dishes to make with leftover mashed potatoes is Shepherd's Pie and here are a couple of twists on the old classic. The first puts an Asian flavor profile into the a meatloaf-style base and pumps up the umami flavor!
The other twist on Shepard's Pie is my friend Mandy's Cottage Pie. Shepard's pie is traditionally made with lamb, not beef, hence the name 'shepherd's' pie. Cottage pie is the correct name if made with beef. Mandy made her cottage pie (you have to say it with a British accent as Mandy is a Brit) for me when I was recovering from a minor surgery. The ground beef base is not in the form of a meatloaf (the way my mom always made it), but is more of a gravy and has hints of cinnamon which is beautiful with the savory beef and tomato base. Of course it is topped with fluffy mashed potatoes and some cheesy goodness.
Looking for an appetizer to bring to your holiday celebration that will wow everyone and is so much more interesting than cheese and crackers? Try my Leftover Mashed Potato Party Bites with Gruyere and Rosemary Panko Crust. Decadent and delightful!!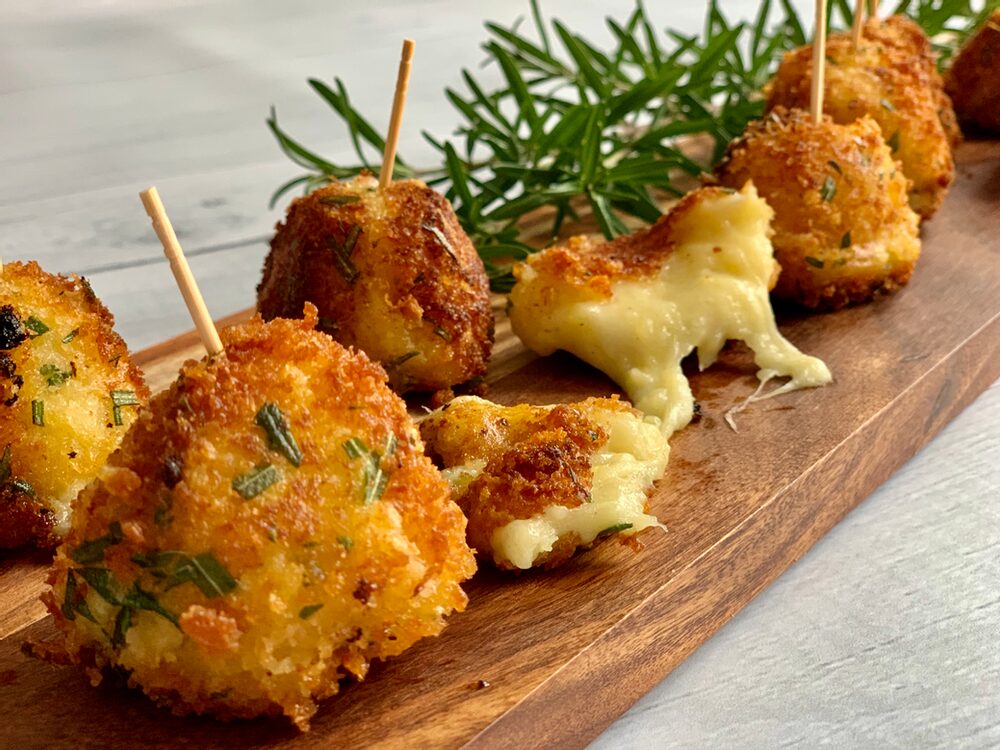 Uh oh. I'm out of potatoes! Hope you find some inspiration to get rid of yours from this blog!!