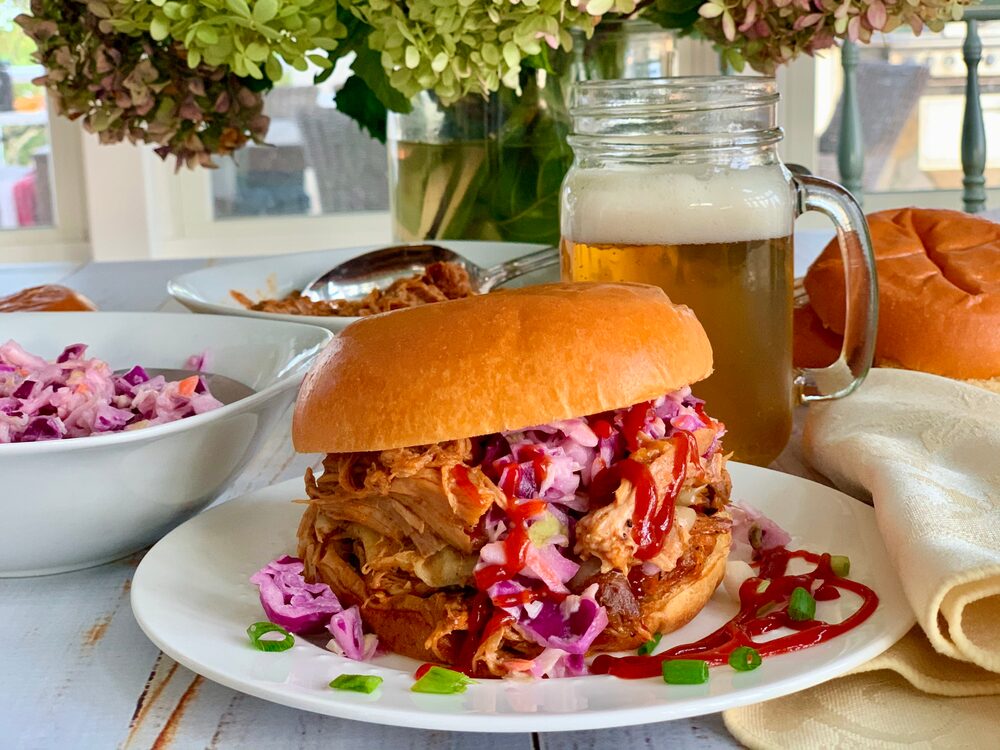 Weekly meal planning is a headache for many people. "What's for dinner?" is the dreaded question and, when you answer, the dreaded response is "Not that AGAIN!" This blog post is dedicated to ONE dish that is so easy to make and mouth wateringly delicious. AND, the leftovers can be morphed into all kinds of dishes that will shake up that boring meal rotation and receive rave reviews from your family…. PULLED PORK for dinner!!
Note – you can click on any of the photos in this blog and it will bring you directly to the link for the recipe on the blog!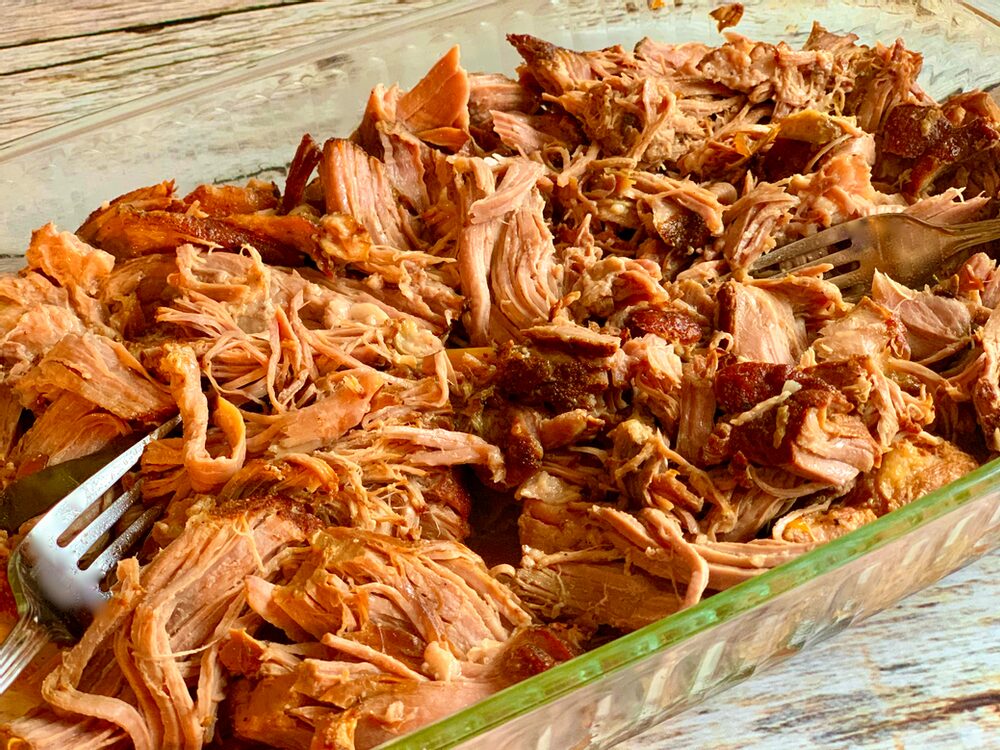 I have 2 go-to recipes for this versatile delight. One is a traditional BBQ Pulled Pork with a homemade BBQ sauce and the other is an Asian flavor spin with layers of flavor. Both recipes use an 8-10 pound pork shoulder, so you are sure to have leftovers to use in some of the great dishes below for later in the week. Both recipes also require a short amount of preparation for the meat and the sauce and then you put it in the oven and pretty much 'set it and forget it' for 8 hours while it slow cooks and makes your house smell dreamy.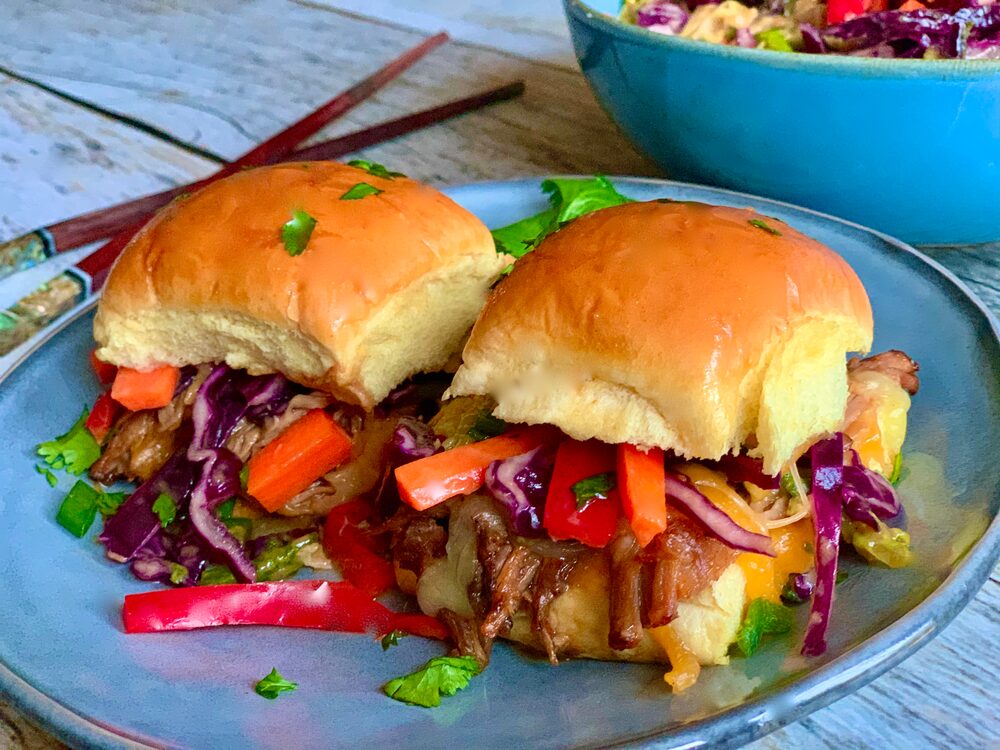 When I first make a pulled pork dinner, sandwiches or sliders are usually the first meal on the table. Pulled Pork is also the PERFECT dish for a tailgate party as you can keep it warm in a crockpot for the whole game and your guests can make their own sliders or tacos at their leisure! You can also make a day or two in advance and the flavors only get better.
Speaking of tacos, whip up some deliciousness by making tacos with the leftovers and top them with cheese and a spicy corn and pepper relish. Finish with cilantro and a squeeze of lime – Devine!!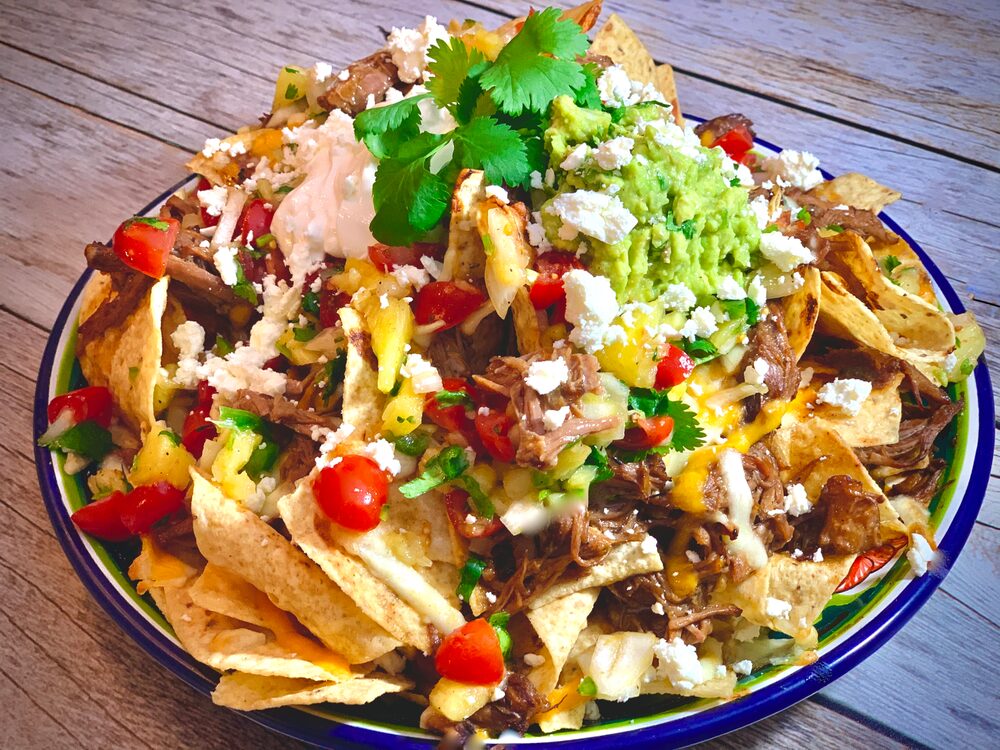 Staying on the TexMex train, how about some nachos? A pineapple salsa studded with jalapeño is the perfect blend of sweet and heat. Gooey cheese layered throughout and guacamole and sour cream on top!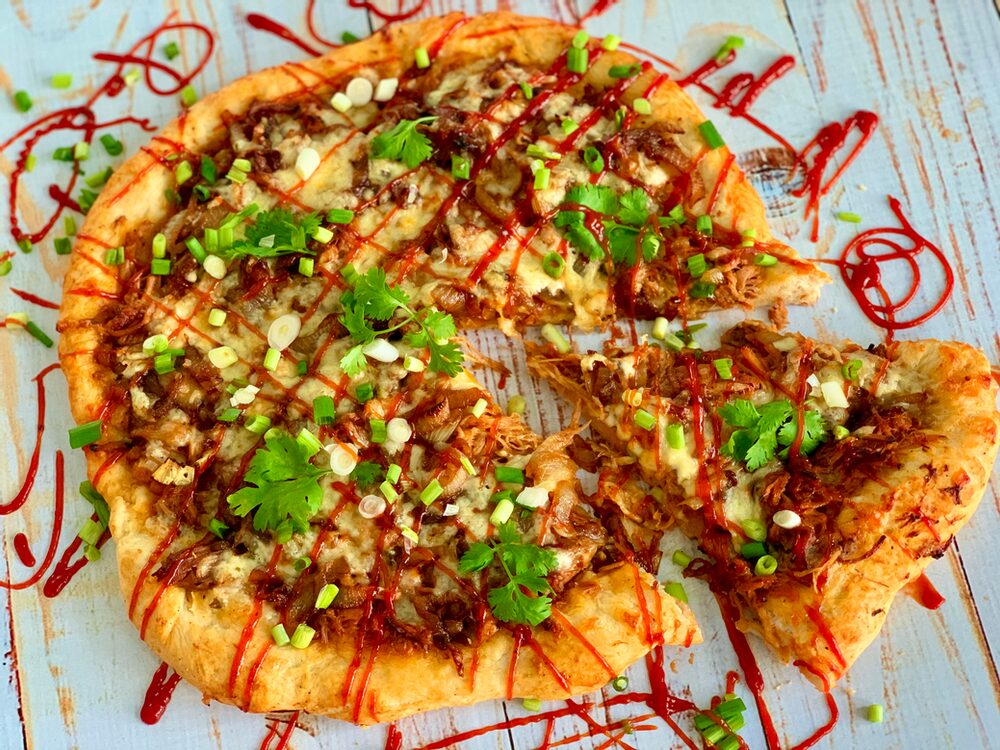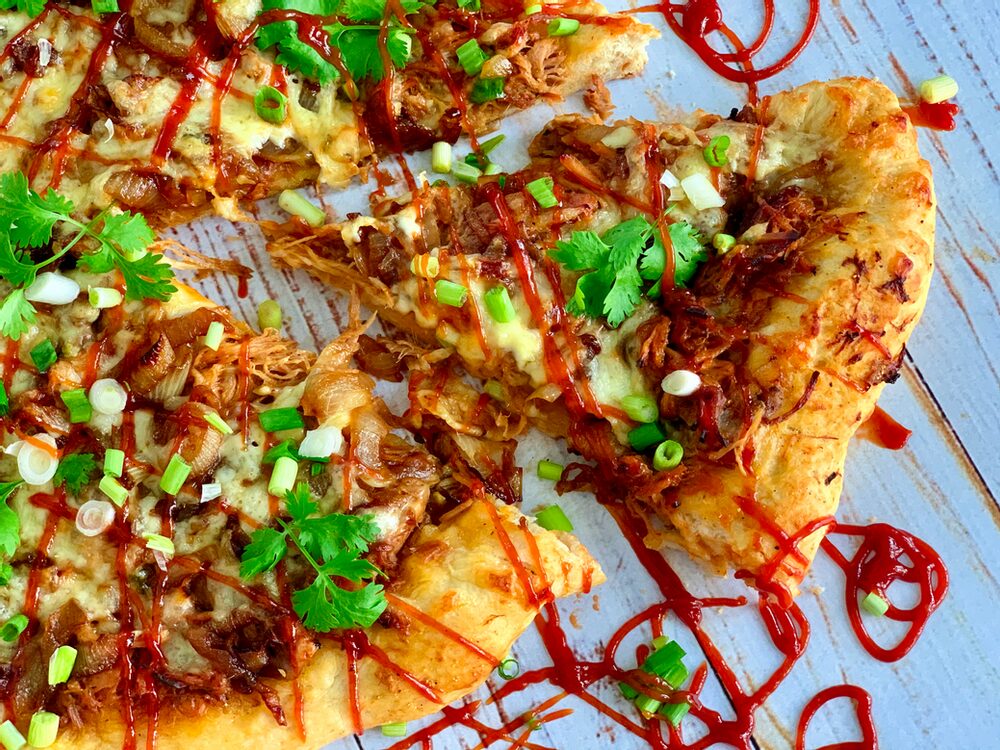 This pizza disappeared the night I made it… so I made another the next night! The BBQ pulled pork dances with the sweet caramelized onions and spicy pepper jack cheese. Extra BBQ sauce drizzled on top and fresh pops of flavor from the scallions and cilantro… YUM! You can use my recipe to make your own pizza dough, but feel free to buy it at the store if you are short on time. I won't tell.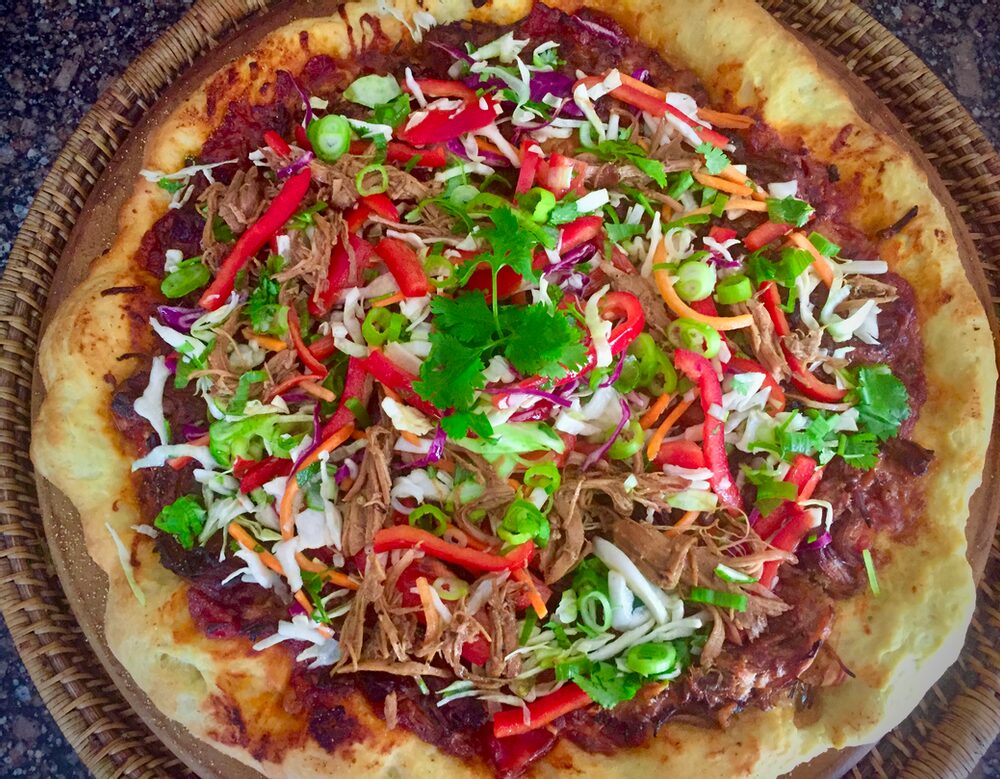 This Asian Fusion Pulled Pork Pizza is a flavor BOMB! Hoisin sauce is woven throughout the meat and in the pizza sauce and the bright slaw adds pops of color, freshness, and great texture.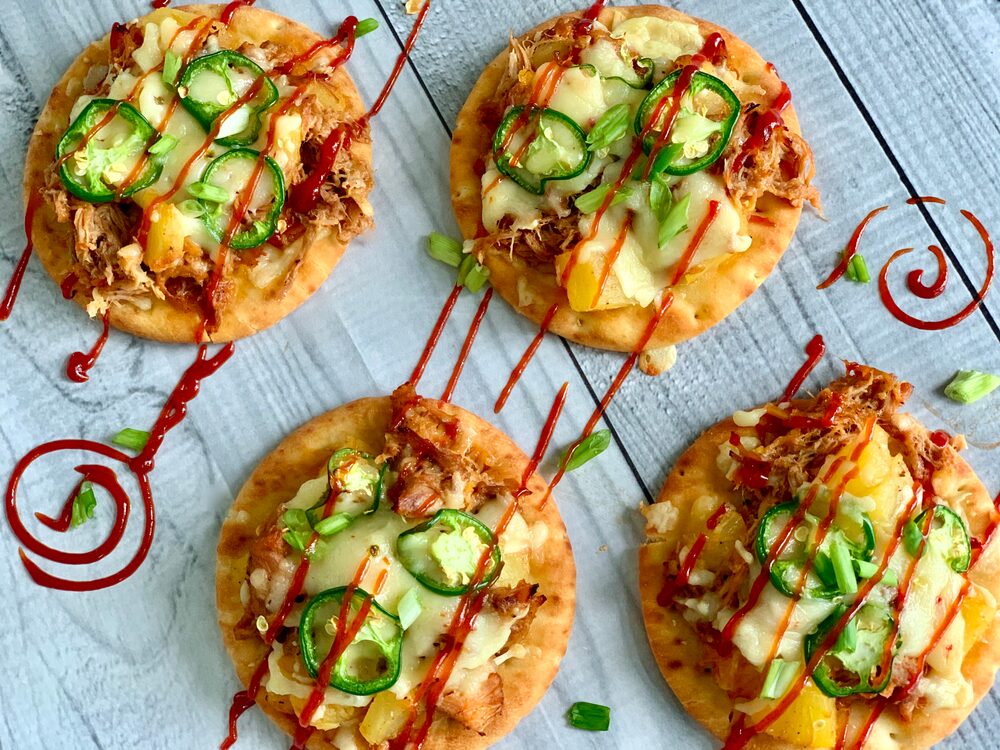 These mini naan bread pizzas are probably one of my favorite shortcuts for a quick weeknight meal. Drain a can of pineapple chunks and toss in a pan with some leftover pulled pork. Pile it up on the naan bread, top with cheese and some jalapeño slices, bake… and voila! – the most delicious dinner (or lunch) in minutes!
I could go on with more pulled pork recipes, but I don't want you to think I am pulling your leg… or your shoulder!! Ha ha! Enjoy!!