So, those of you who know me well (or hardly at all) are probably aware that I have a home on Block Island, RI and have been going there since I was born… it is most definitely one of my favorite places on the planet. I have a lot of friends who live there year-round, many of whom I have know most of my life …. and dang, that's a long time!! In the 'off-season' many of these amazing ladies are in a wine club that meets a couple of times a month.
Hanna Greenlee Martin is a sommelier with a vast knowledge and love for wines. She is the creator and inspiration behind the club and brings so much information and background on all of the wines she chooses each month. I was a lucky guest at a wine club night a few months back. Normally, each person brings and appetizer and they nosh on goodies while tasting the selection of wines Hanna chose for that meeting. At the club I attended, Hanna and I got talking about pairing wines with food and we decided a multi-course dinner with the perfect wine pairings would be a fantastic idea!! I would cook and she would pair!!
I put together a complex menu with items I felt had some unique flavors that would make for creative pairings… flavors like anise from fennel and tarragon, curry, strong cheese like gorgonzola, etc… Hanna NAILED it on the wines she chose, each one beautifully paired, often giving us two options per dish.
Here is the menu and some background below on why she paired each wine(s) with each course… You can click on the photo of each dish and it will link you directly to the recipe on the blog! Cheers!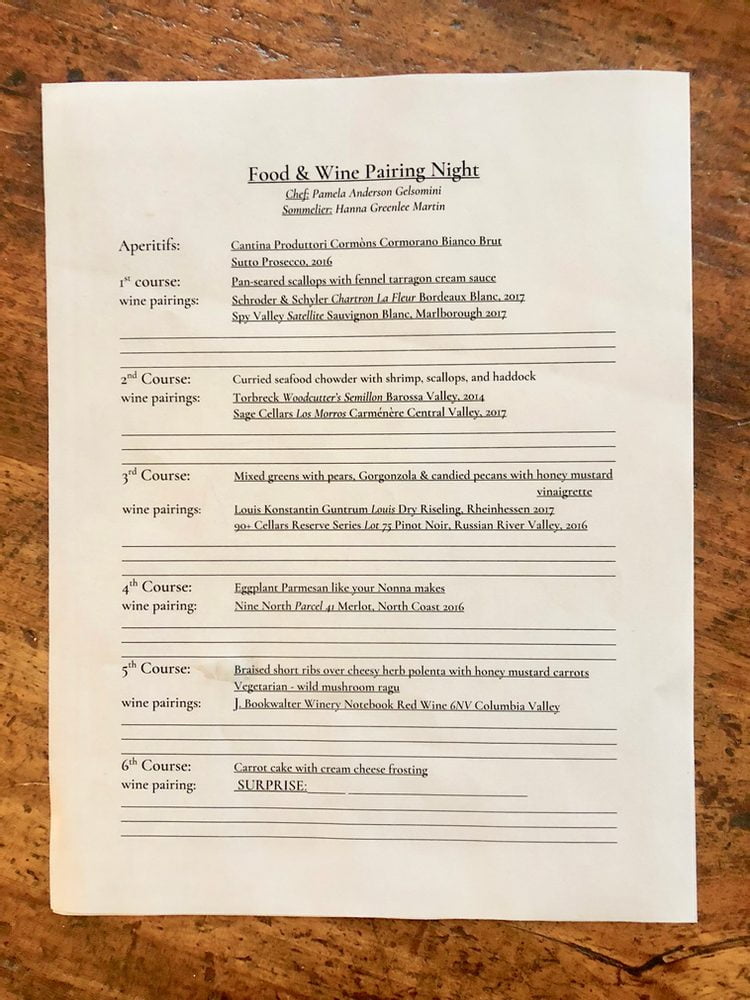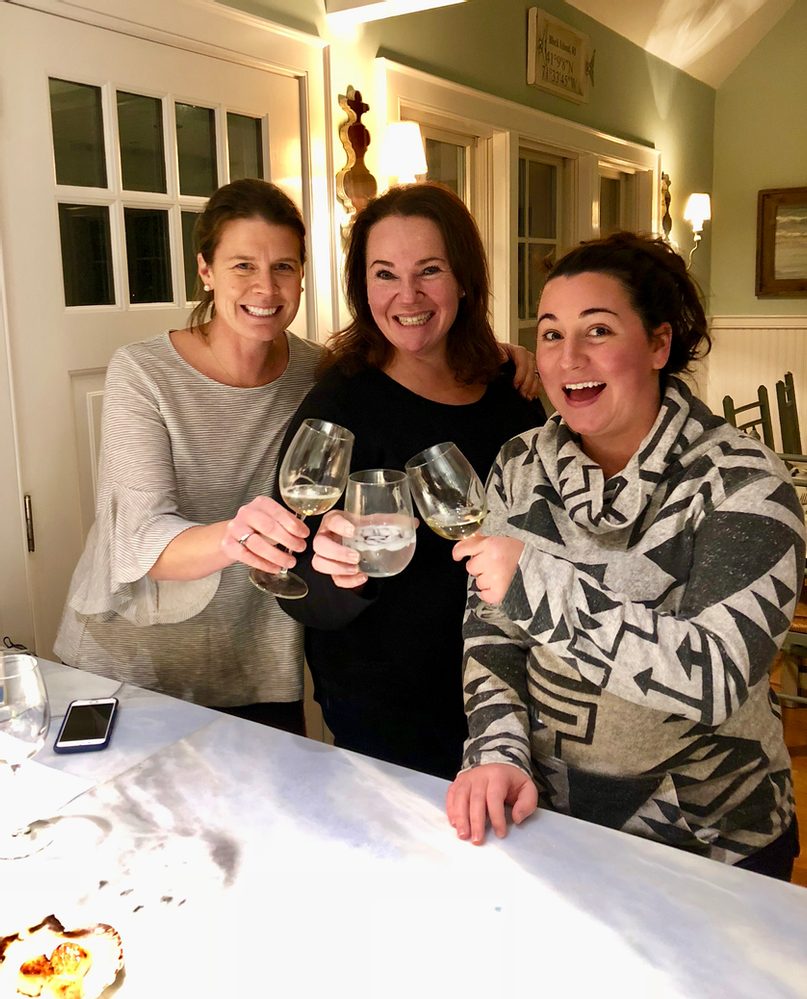 Let's start with some bubbles! Aperitifs: Hanna chose two styles of Italian sparkling wines to awaken the taste buds and prep the pallet for intense food flavors. She picked Sutto Prosecco, a traditional Italian stone-fruit style that is familiar to all and also picked, the Cormons Cormorano Vino Spumante Brut, that was more of a champagne style bubbly made with grapes other than Glera (prosecco).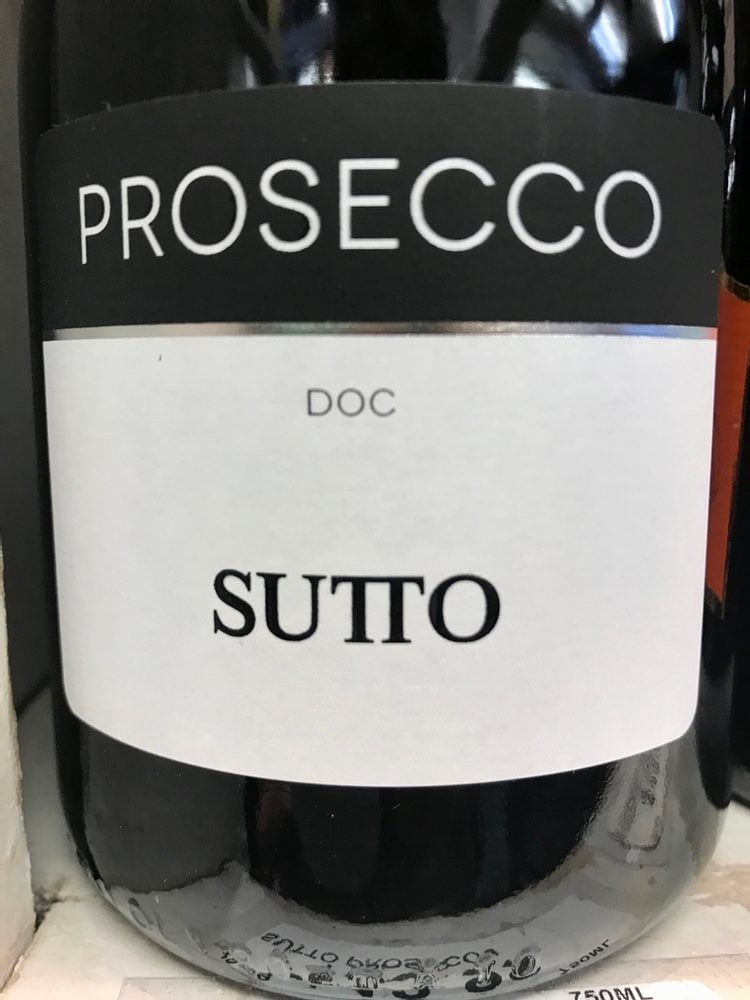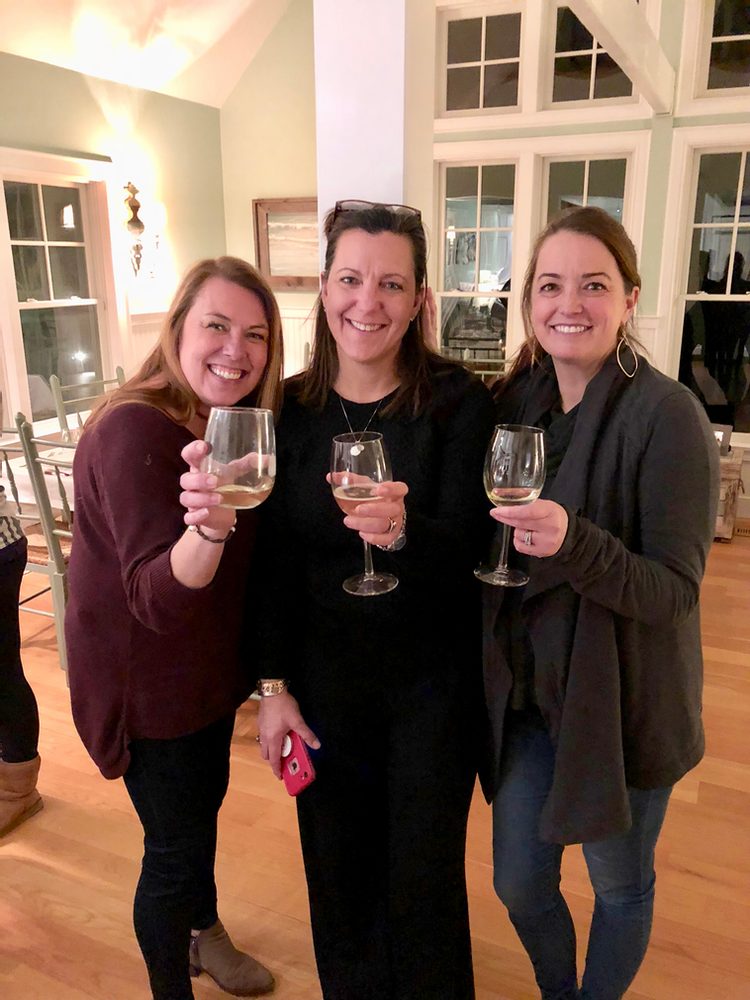 Appetizer Course – Pan Seared Sea Scallops with Fennel Tarragon Cream Sauce and Shitakes
Wine pairing #1 – Schroder & Schyler Chatron La Fleur Bordeaux Blanc 2017
Wine pairing #2 – Spy Valley Satellite Sauvignon Black, Marlborough 2017
These pairings were picked because the buttery richness of scallops and luscious cream sauces require a crisp wine with either fruit/citrus of New Zealand Sauvignon Blancs or minerality of French Sauvignon Blancs. In addition, New Zealand Sauvignon Blancs tend to be grassy which pairs nicely with herb noted sauces like this one rich with the anise flavors of fennel and tarragon.
Soup Course – Curried Seafood Chowder with Shrimp, Scallops, and Haddock
Wine pairing #1 – Torbreck Woodcutter's Semillon Barossa Valley, 2012
Wine pairing #2 – Sage Cellars Los Morros Carmenere Central Valley, 2017
Hanna chose these pairings because Semillion can pair with mild to spicy curry and has more of a backbone than a Sauvignon Blanc to hold up to the thickness of chowder and the power of curry. Carmenere is also often paired with spicy or semi-spicy foods.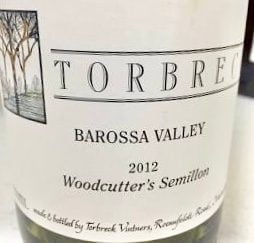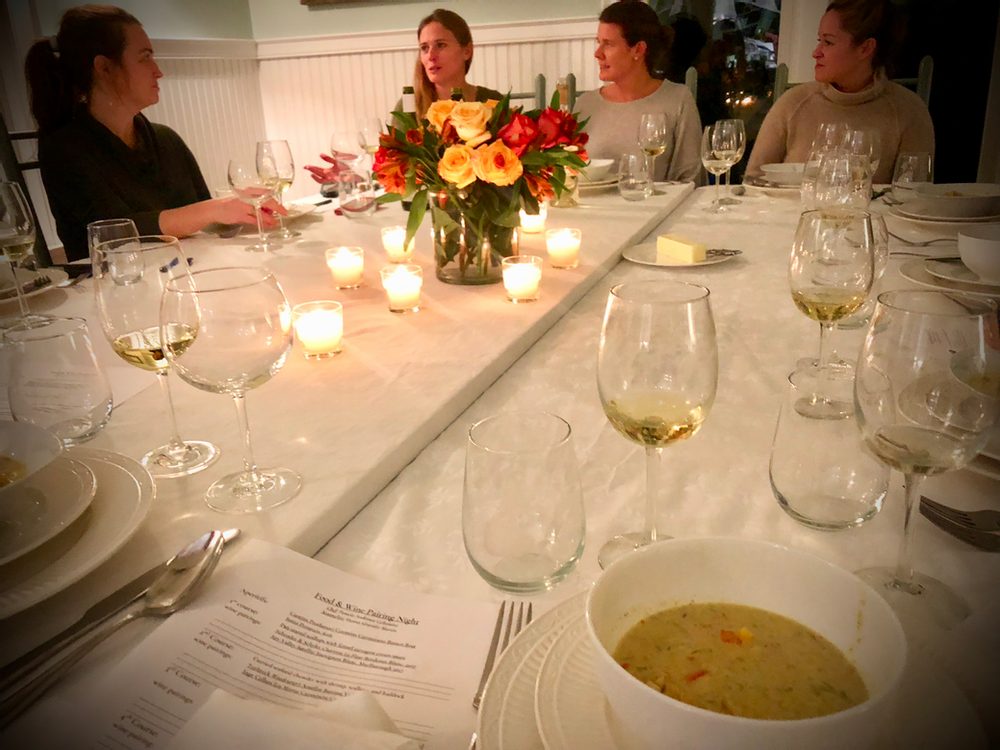 Salad Course – Mixed Greens with Pears, Dried Cranberries, Gorgonzola, and Candied Pecans with Honey Mustard Vinaigrette
Wine pairing #1 – Louis Konstantin Guntrum Louis Dry Riseling, Rheinhessen 2017
Wine pairing #2 – 90+ Cellars Reserve Series Lot 75 Pinot Noir, Russian River Valley, 2016
Hanna paired this delicious salad with a Dry Riesling (contrary to popular belief, all rieslings are not sweet!) and a Pinot Noir. She selected these pairings to highlight nutty pecan flavors which are enhanced by Pinot Noir because it is a lighter weight red that doesn't overpower delicate flavors. Dry Riesling has a light minerality that picks up the vinaigrette flavor. Light bodied whites like dry Riesling pair beautifully with salads, enhancing their flavor without overpowering.
Pasta Course – Eggplant Parmesan (like your Nonna made – or maybe better)
Wine pairing – Nine North Parcel 41 Merlot, North Coast 2016
Hanna picked Merlot for this course because, unlike a Cabernet which may be too tanic or heavy for eggplant, Merlot is softer but can hold up to the red sauce of the dish. Merlot is velvety so it partners with the softness of the eggplant where it would fall flat under a rich red meat dish.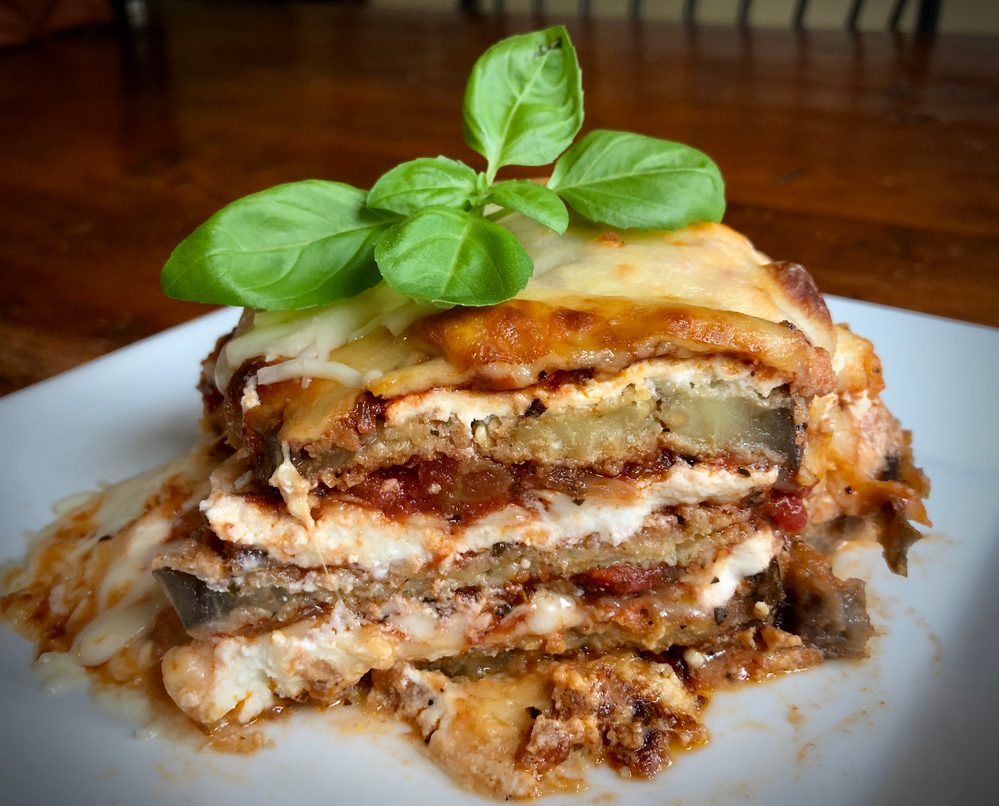 Main Course – Braised Beef Short Ribs over Creamy Herbed Cheese Polenta with Honey Mustard Carrots
Wine pairing – J. Bookwalter Winery Notebook Red Wine 6NV Columbia Valley
The red wine Hanna chose for the short rib course (mushroom ragu was the vegetarian option) was a hearty blend of Cabernet Sauvignon, Syrah, and Merlot which was heavy bodied enough to hold up to the bold flavor of shortribs as well as the mushroom ragu.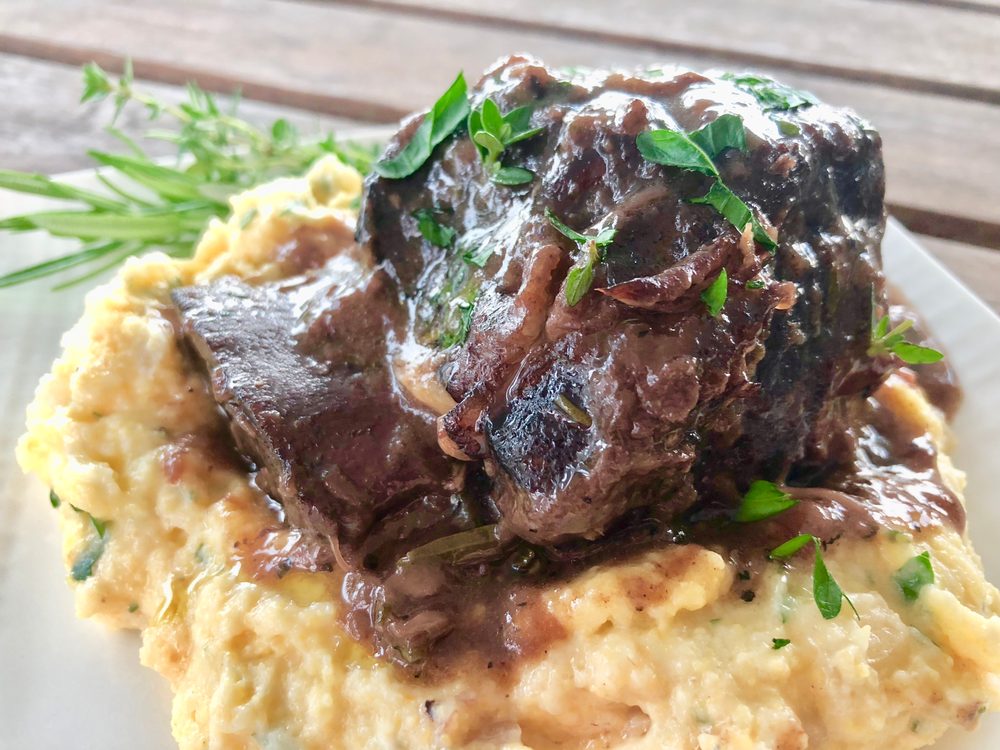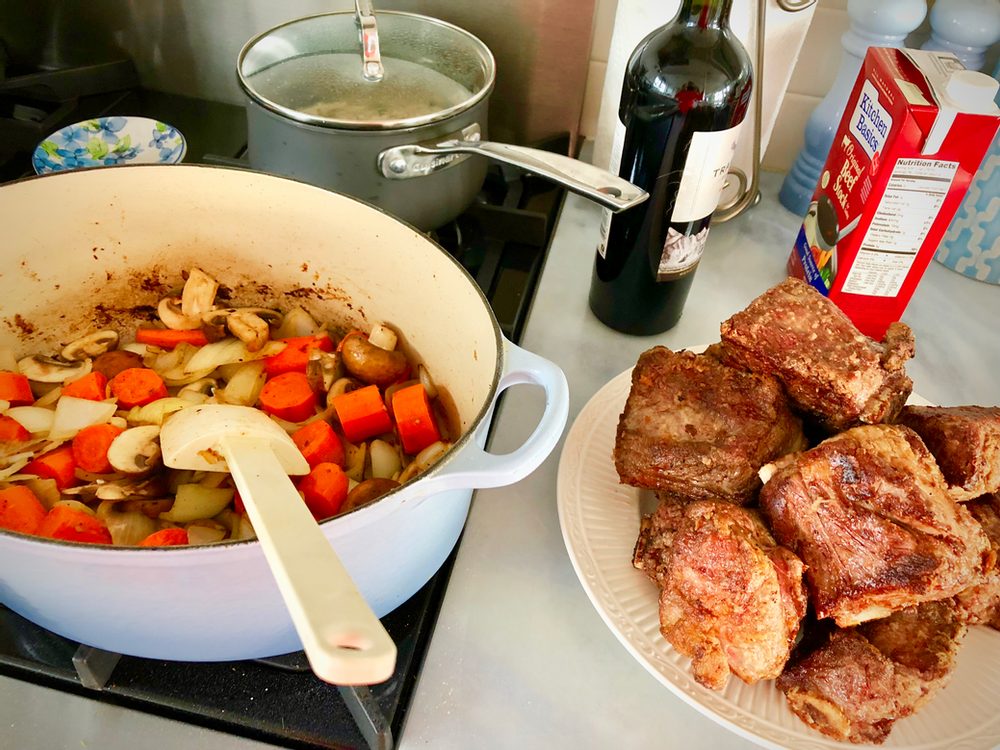 Dessert Course – Syracuse Carrot Cake with Cream Cheese Frosting
Pairing – Savory & James Medium Sherry
Sherry is the classic carrot cake pairing. Medium-dry spanish sherrys have a lovely nuttyness that goes hand in hand with carrot cake and can hold up to the richness of cream cheese frosting. A perfect ending and a perfect pairing!
Here are some more fun snaps from an evening filled with delicious food, perfectly paired with beautiful wines and fabulous friends!! Cheers!!