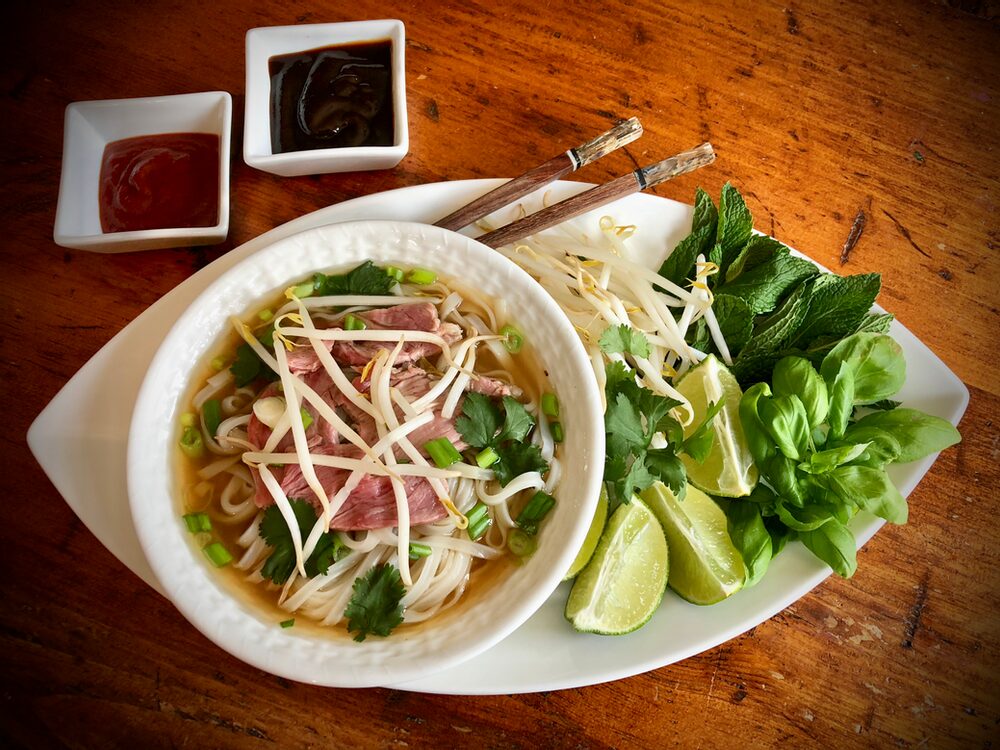 Much of my inspiration and love for cooking …and 'all things food' came via my travels around the world during my former life as the owner of a footwear insole company, OrthoLite. I co-founded the business in 1997 and built it for the next 20 years into a successful brand selling over 500 million pairs of comfort insoles annually. We had virtually every major footwear brand on our presitgous customer list and I spent the bulk of my time traveling the globe to sell them my fabulous foam insoles. These travels took me all over the US, Canada, Mexico, and across Europe. We owned factories in China, Indonesia, and Vietnam where our products were produced, so I was blessed with the opportunity to embrace many different cultures and, especially, their cuisines! Ahhh… the food!!!
My travels to Vietnam were filled with some of my favorite food finds.. Vietnamese cuisine is loaded with fresh, bright, clean flavors. One of my favorite dishes is Phở (Pho) which is a delicious Vietnamese noodle soup. Pronounced "Fa" not "Fo", it consists of rice noodles in a rich bone broth with beef or chicken. It's served with herbs, bean sprouts, limes, and sweet and spicy sauces on the side for each diner to customize their soup. The rich flavor of the broth (the key to a good pho) is beautifully complimented by the brightness of basil, cilantro, and mint… and enhanced with sweet hoisin sauce and spicy sriracha.
So, like with so many other dishes, I came home from Vietnam and needed to recreate the pho as authentically as possible and share it with my family and friends.
The Key? The Broth. Made from beef leg bones simmered for at least 6-8 hours with aromatics, the broth is what makes this soup so good… Much like chicken soup in the US, every mother and grandmother in Vietnam has their family recipe. Here is mine (the complete recipe is on the blog and you can click the photo above to link directly to the full recipe):
Preheat oven to 425 degrees.  Place 5-6 pounds of beef leg bones on a baking sheet and bake for 30-40 minutes until browned and fragrant.  Place the bones in a large stock pot and cover with the 4 quarts cold water and 2 tablespoons of salt.  Bring to a boil over medium high heat.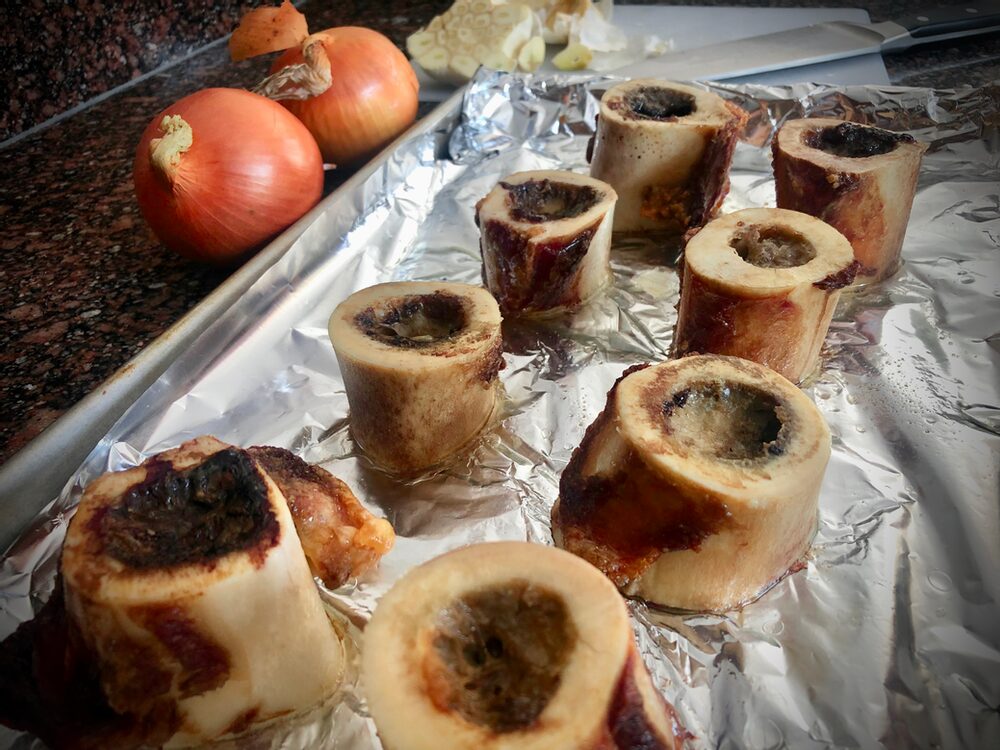 On the same baking sheet arrange the 4 onions (cut in half), 2 hands of ginger (cut in half lengthwise), 1 head of garlic (cut in half cross-wise), 3 star anise pods, and 2 cinnamon sticks in a single layer.  Sprinkle with 1 tablespoon of peppercorns and drizzle all over with olive oil.  Bake for 30 minutes until browned and fragrant.
Add the entire contents to the pot with the beef bones.  Stir and reduce heat to low.  Cover and simmer for 6-8 hours.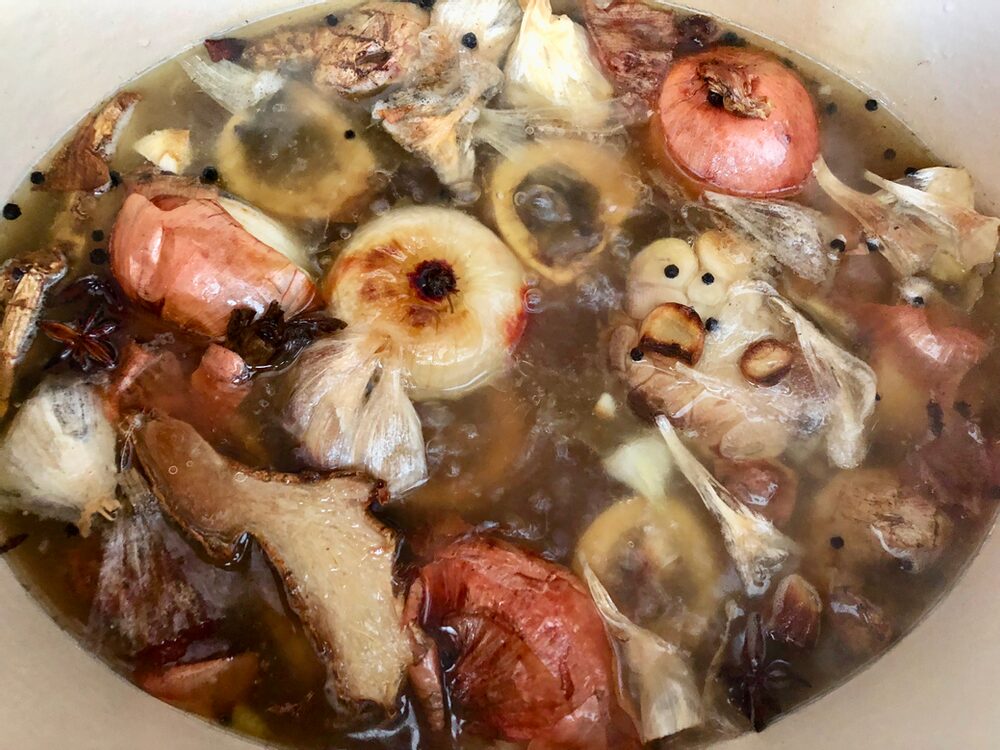 When the broth is finished cooking, strain the broth through a fine sieve or cheesecloth. Let come to room temperature and then refrigerate overnight. Scrape the congealed fat off the top of the stock the next morning. When you are ready to assemble your pho, bring the stock to a boil, add the fish sauce, and then cover and keep hot.
Soak the rice noodles in a 9" x 13" baking dish in room temperature water for 1 hour.  When you are ready to assemble the pho, bring a large pot of water to a boil.  Place enough noodles for one serving in a fine sieve and immerse in the boiling water for 1 minute until soft.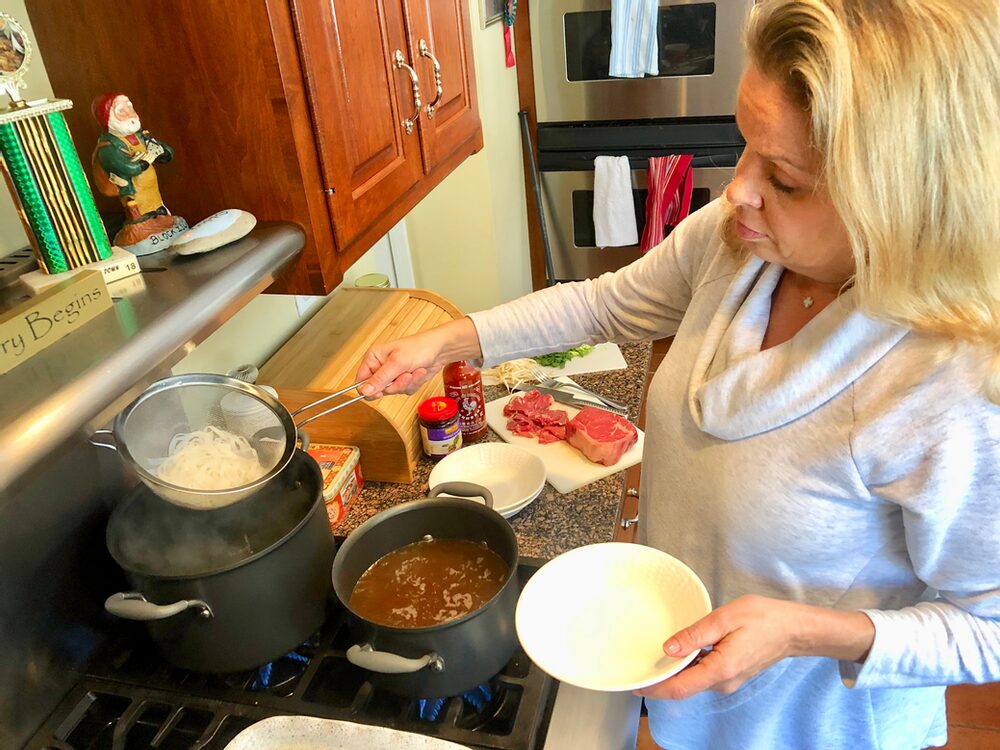 Place the soft noodles in a bowl and top with several very thin slices of the beef, 1 tablespoon of scallions, and several cilantro leaves.
Bring the bone broth back to a boil and ladle it into the bowl to cover the contents.  You will see the hot broth immediately begin to cook the beef.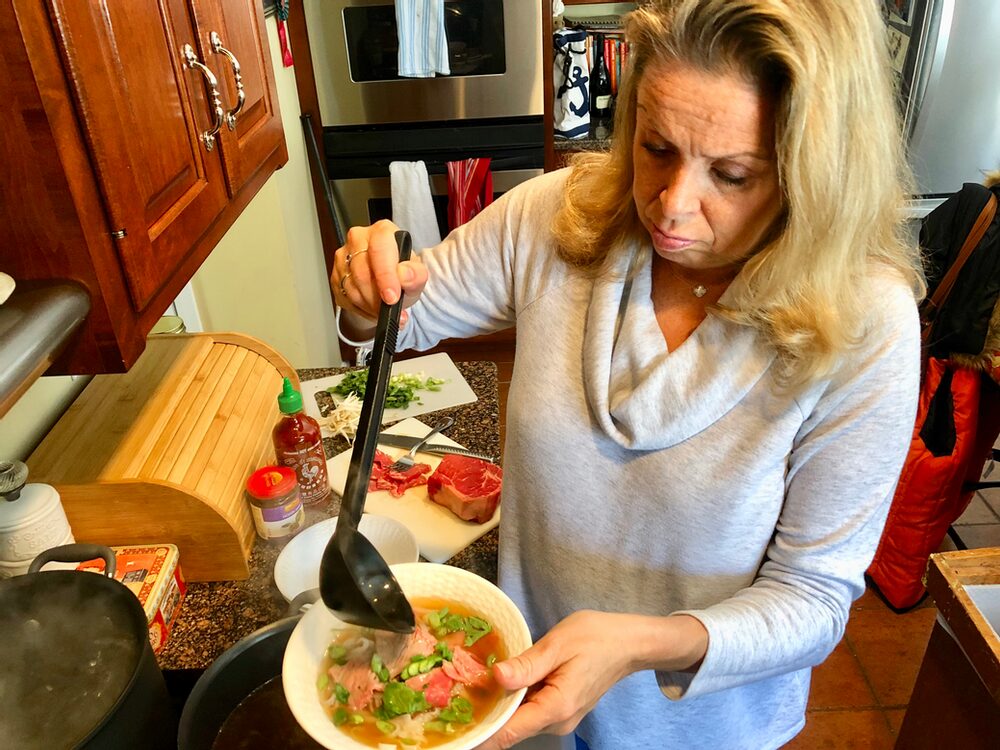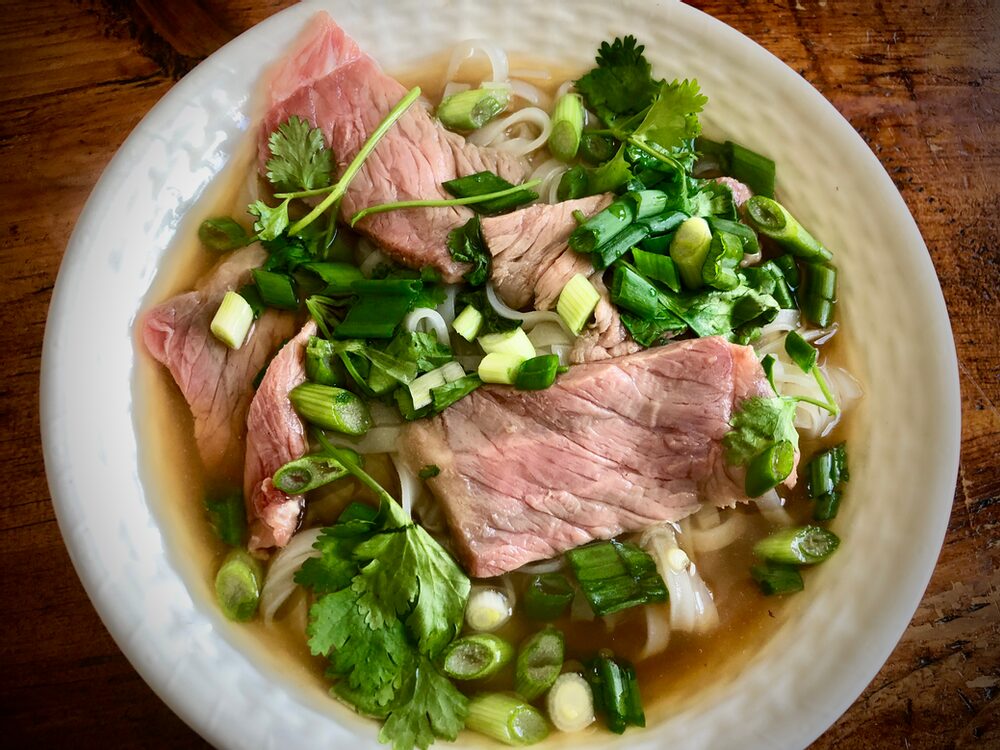 Serve the pho with the remaining ingredients on the side and allow each diner to add ingredients to their own 'taste'.  Add bean sprouts for bright texture and pop, tear mint and basil into the soup for fresh herbaceousness, and a squeeze of lime for acidity.  Drizzle the hoisin for sweetness and the sriracha for spicy heat.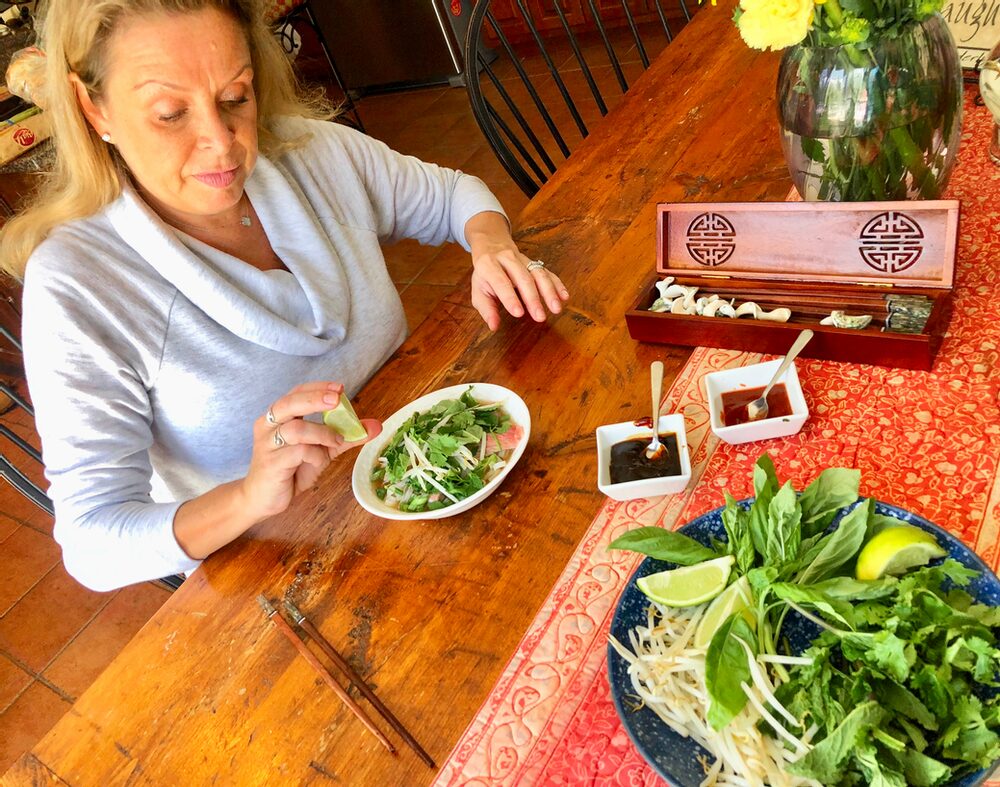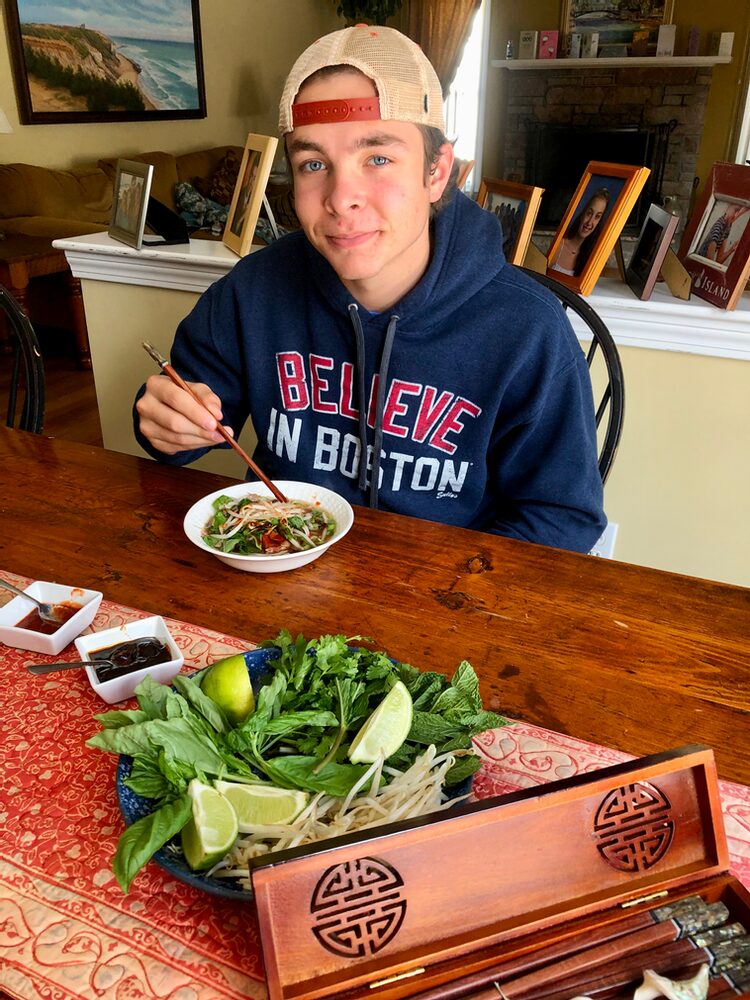 Here are some photos from my many visits to Ho Chi Min City and the Mekong River Delta! Hope you enjoy them!!