SWEET HEAT STRAWBERRY THAI CHILI GLAZED STICKY RIBS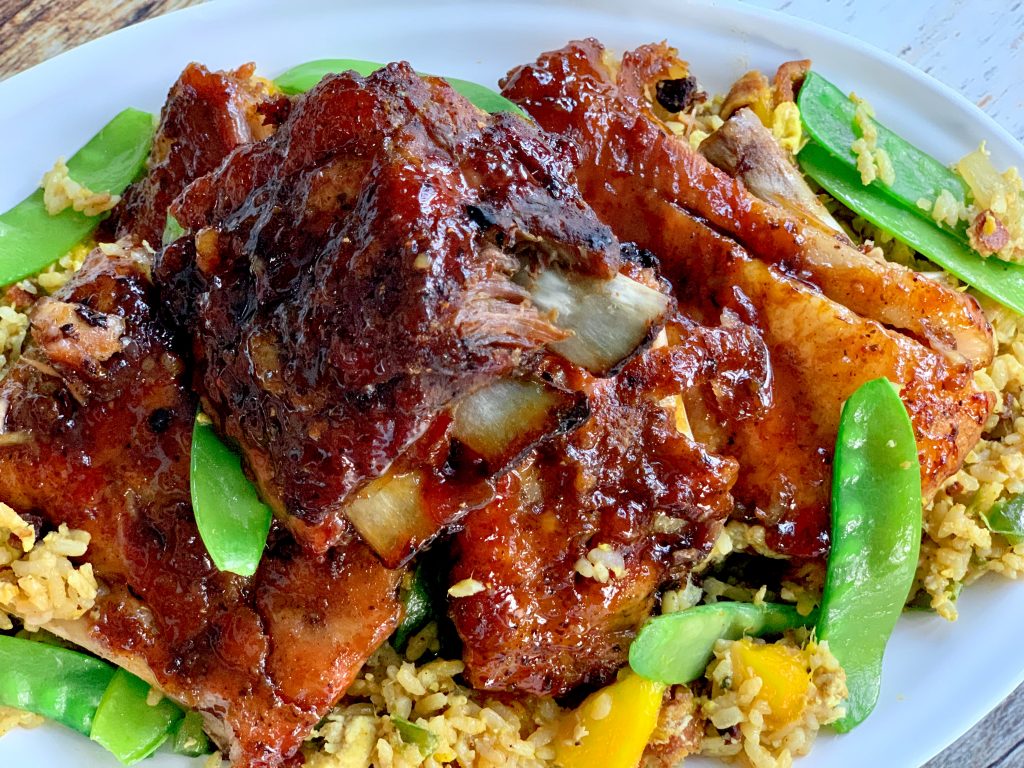 4-5 pounds rack country style or baby back ribs
3-4 tablespoon Dish off the Block Ragin' Cajun Seasoning
2 tablespoon brown sugar
1 ½ cups strawberry jam or preserves
½ cup Thai chili sauce (found in the Asian section of most supermarkets)
Combine Cajun spice and brown sugar in a small bowl.  Rub the ribs all over with the spice and sugar mix.  Let marinade for 3 hours or overnight.  Bring to room temperature 30 minutes before cooking.
Preheat oven to 325 degrees.  Place ribs in a large baking dish or on a foil-lined, rimmed baking sheet in one layer.  Cover tightly with foil.  Bake for 1 ½ hours.
While the ribs are cooking, combine the jam and Thai chili sauce in a small sauce pan and cook over medium heat, stirring until smooth and melted.  Set aside.
Remove the ribs from the oven and coat heavily on both sides with the glaze.  Coat the bottom of the ribs first and then flip and pour the remaining glaze over the top, spreading to evenly coat.  Bake for another 30-45 minutes until caramelized and the meat falls off the bone when pierced with a fork.  Obviously the larger the rack, the longer the cook-time.
Get some extra napkins and devour!!
Select multiple categories to narrow your search! Want appetizers made with chicken? Just select both Appetizers and Chicken!