PEACHY KEEN SALAD WITH HAM, FETA, AND RASPBERRY VINAIGRETTE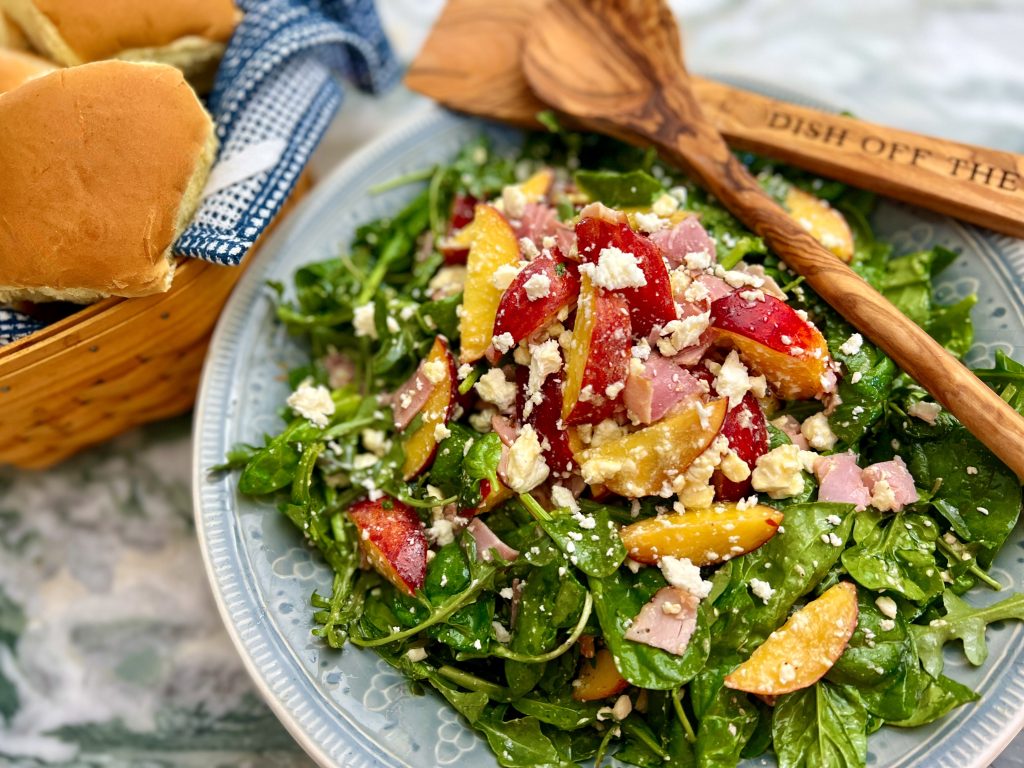 The Salad:
10-ounces spinach and arugula mix (or mixed greens0
5-6 large peaches, pitted and sliced into wedges
6 slices deli ham, cut into ¼ – ½" squares
8-ounces feta cheese, crumbled
¼ cup candied pecans
The Dressing:
½ cup olive oil
1/3 cup raspberry vinegar
2 tablespoons honey
1 tablespoon Dijon mustard
¼ teaspoon salt
¼ teaspoon black pepper
Combine all of the salad ingredients in a large bowl.
Combine all of the dressing ingredients in a large jar and shake, shake, shake until the dressing is emulsified.  Pour about half the dressing over the salad and toss, toss, toss!  Add more dressing to taste.
Select multiple categories to narrow your search! Want appetizers made with chicken? Just select both Appetizers and Chicken!