PAM'S 'HOT TO TROT' GAME DAY CHILI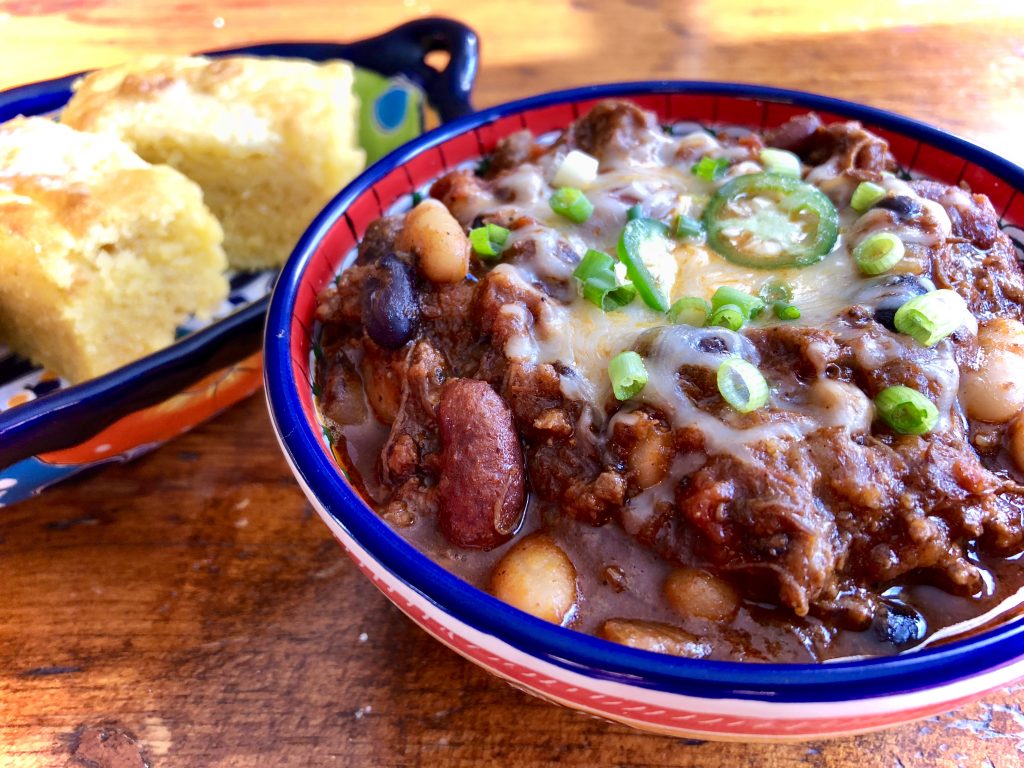 3 tablespoons olive oil
2 medium-large onions, chopped
1 jalapeño, chopped fine including seeds
3-pounds lean ground beef or ground turkey burger
3 tablespoons Dish off the Block Ragin' Cajun Spice Blend
3 tablespoons chili powder
3 teaspoons cumin
3 tablespoons brown sugar
1, 28-ounce can ground, peeled tomatoes (or crushed)
1, 14-ounce can diced tomatoes
1, 19-ounce can red kidney beans
1, 19-ounce can cannellini beans
In a large chicken fryer or Dutch oven, sauté onions in olive oil until they begin to get soft.  Add the ground beef or turkey burger and continue to sauté until completely browned.  Add the remaining ingredients in order and cook, covered on low heat for 30 minutes.
Serve topped with shredded cheddar cheese and corn bread on the side!
Select multiple categories to narrow your search! Want appetizers made with chicken? Just select both Appetizers and Chicken!