ITALIAN MAPLE SWEET POTATO WEDGE FRIES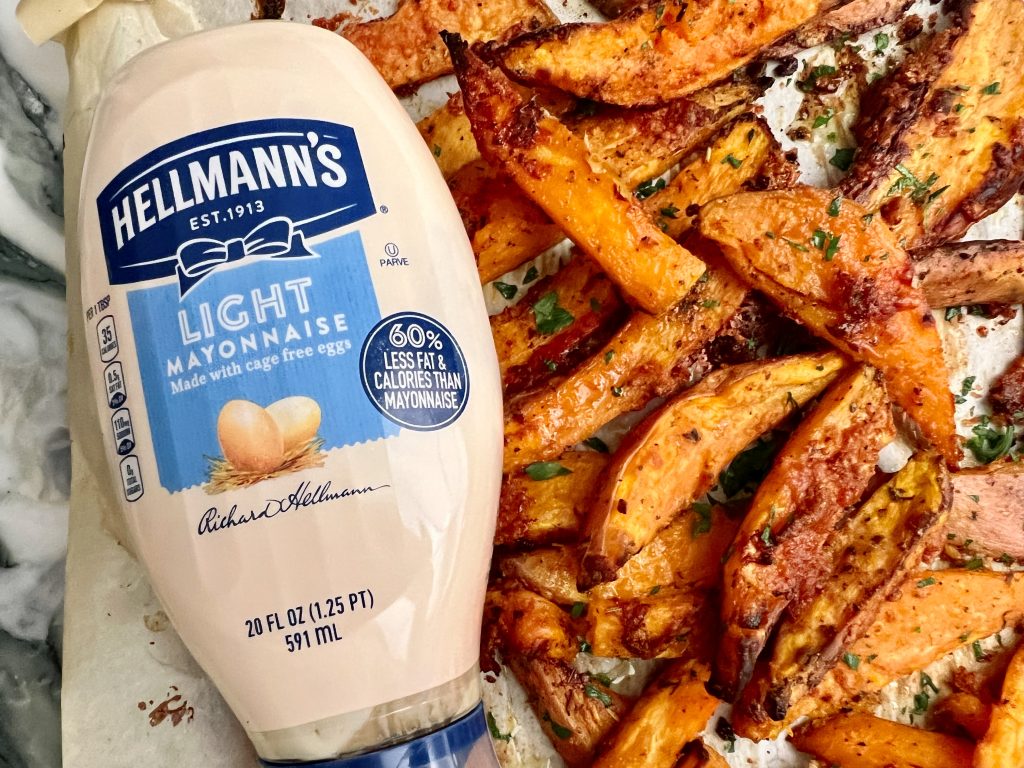 Wash and scrub the sweet potatoes with a brush to remove any debris.  Cut them into wedges about 1″ thick.  Soak the potatoes in ice water for at least 1 hour or up to overnight.  This will help the potatoes release excess starch and get really crispy in the oven!
Preheat oven to 400 degrees and line a rimmed baking sheet with parchment paper.
Drain the sweet potatoes and pat them very dry with paper towels.  Place them in large bowl.
Whisk the mayo, Italian seasoning, salt, and cayenne together in a small bowl and add it to the potatoes.  Toss until all of the sweet potato wedges are well coated in the mayo mixture.  I like to use my hands for this.
Spread the coated sweet potatoes in an even single layer on the baking sheet.  Bake for 20 minutes.
Remove the potatoes from the oven and drizzle with the maple syrup.  Gently toss with a spatula to coat. Drizzle the olive oil over the top.  Return to the oven for another 25-35 minutes until they fries are golden, caramelized, and crispy.
Select multiple categories to narrow your search! Want appetizers made with chicken? Just select both Appetizers and Chicken!