BLACKENED BLOCK ISLAND SWORDFISH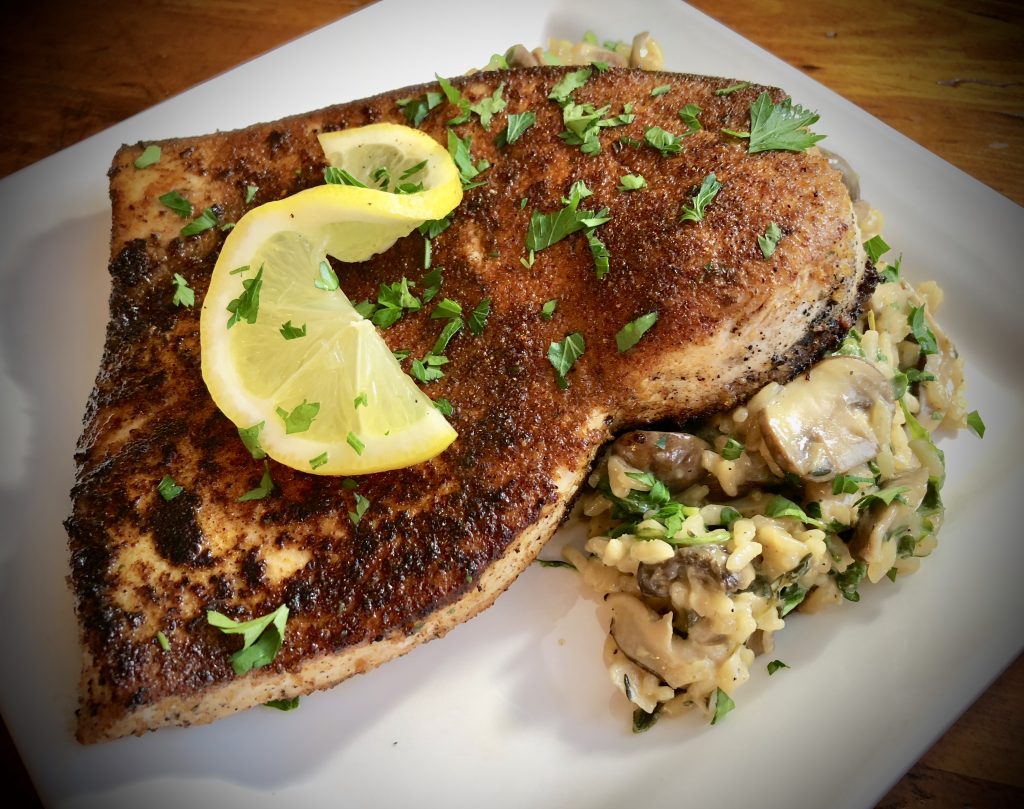 Remove swordfish steaks from the refrigerator and let come to room temperature, about 20-30 minutes before cooking.
Preheat oven to 375 degrees.
Combine the Cajun spice mix and breadcrumbs in a small bowl.
Rub this mixture all over the swordfish on both sides to create a solid coating.
Heat the olive oil over high heat in a cast iron skillet until almost smoking.
Add the swordfish steaks and sear on both sides for about 2 minutes per side until dark brown and crispy.
Place the skillet in the oven and continue to cook until the fish is JUST cooked through, about 5-8 minutes depending on the thickness of the steaks.  The fish is done when a knife or fork inserted in the center goes in and out easily.  Do not overcook!
This is a spicy dish that goes great with a creamy risotto and fresh summer salad or corn on the cob!
Select multiple categories to narrow your search! Want appetizers made with chicken? Just select both Appetizers and Chicken!