THREE HERB PANKO CRUSTED PORK CHOPS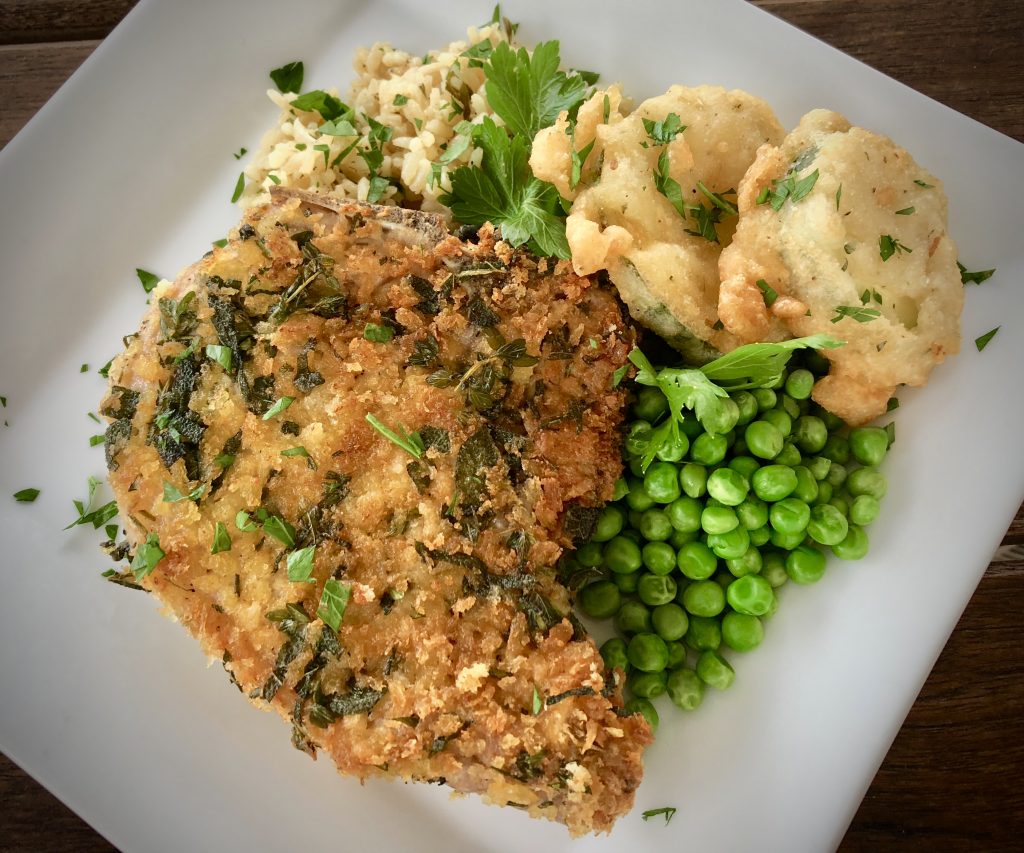 6 center-cut 1" thick pork chops
1 teaspoon salt
1 teaspoon black pepper
⅓ cup fresh rosemary leaves, chopped
⅓ cup fresh sage leaves, rolled and chopped
¼ cup fresh thyme leaves, stripped off the stem and rough chopped
2 cups panko breadcrumbs
3 eggs
½ cup olive oil
Preheat oven to 350 degrees.
Season the chops on both sides with salt and pepper.  In a pie place or shallow dish combine all of the chopped herbs with the panko crumbs and mix well.  In another shallow plate, beat the eggs.
Dip each chop in the egg and then press into the herbed breadcrumbs to coat on both sides.
Heat the oil in a large skillet over medium high heat.  When the pan is hot, add the chops and brown on each side until golden, about 3 minutes.  Transfer to a baking sheet and place in the oven until just cooked through (160 degrees), about 5-10 minutes.
Tent with foil and let rest for 10 minutes before serving.
Select multiple categories to narrow your search! Want appetizers made with chicken? Just select both Appetizers and Chicken!