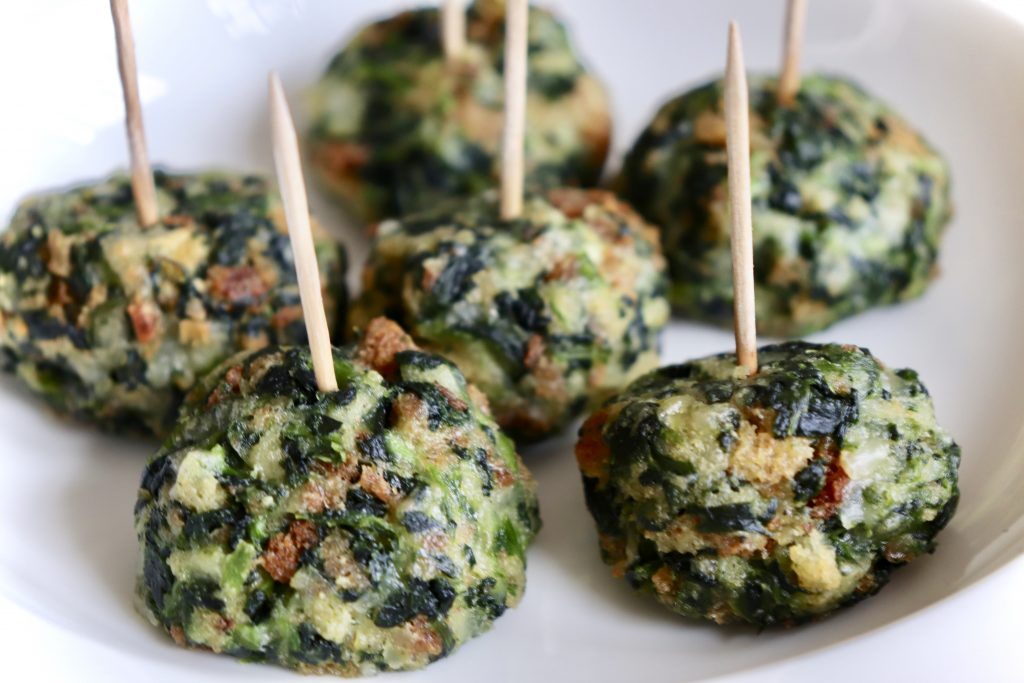 2, 10ounce packages frozen chopped spinach
1 cup shredded or grated Parmesan cheese
1 ½ cups Pepperidge Farm herb stuffing
¾ melted butter or margarine
3 eggs, beaten
½ teaspoon salt
½ teaspoon black pepper
Cook spinach in the microwave for 6 minutes.  Cool and squeeze the spinach to drain out most of the moisture.  Mix with remaining ingredients.
Preheat oven to 350 degrees.
Chill for 2 hours or more.  Form into bite-size balls.  Bake for 15 minutes until hot and golden brown.
This is a classic old appetizer that is super easy and super delicious!  These spinach balls can be frozen on cookie sheets and then put in ziplock bags to make a convenient quick appetizer if company pops in!!
Select multiple categories to narrow your search! Want appetizers made with chicken? Just select both Appetizers and Chicken!