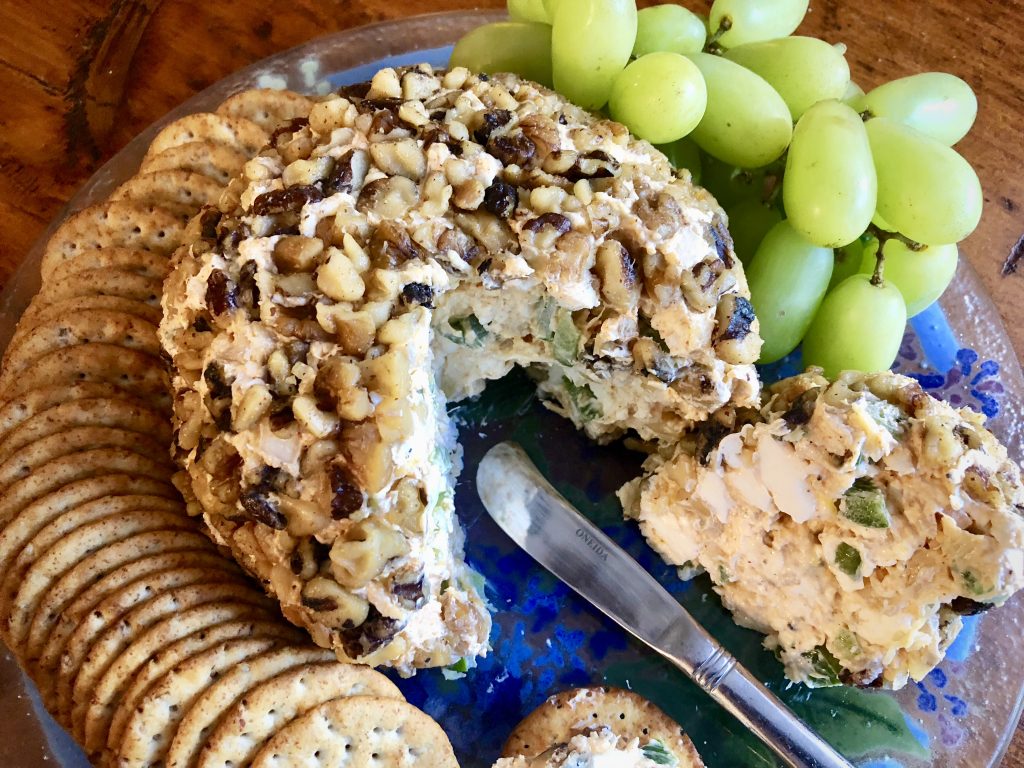 1, 8 ounce can crushed pineapple
2, 8 ounce bars of cream cheese
¾ cup green pepper
¼ cup chopped onion
½ teaspoon salt
½ teaspoon black pepper
1 teaspoon garlic powder
½ teaspoon paprika
2 cups chopped walnuts
Drain the pineapple well and squeeze gently between paper towels to remove most of the excess moisture.
Combine cream cheese, pineapple, green pepper, onion, salt, black pepper, garlic powder and paprika in a large bowl and cream together until well blended.  Place in the fridge and let chill for 30-40 minutes.  Using your hands, form into a ball.
Place the walnuts in a pie plate and roll the cheeseball walnuts to cover, patting them into place.
Wrap in plastic wrap and chill for one hour or more (overnight is ideal for best flavor).  Serve with crackers.
Select multiple categories to narrow your search! Want appetizers made with chicken? Just select both Appetizers and Chicken!