MOLTEN CHOCOLATE LAVA CAKES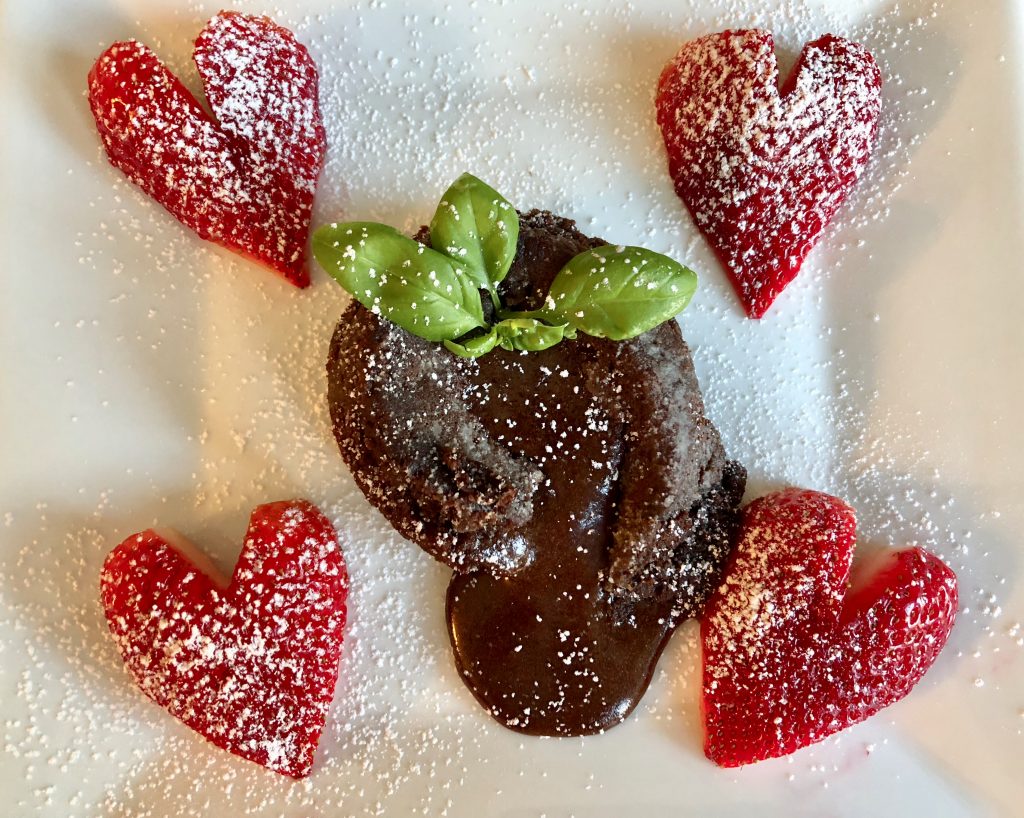 1 stick + 1 tablespoon butter
1 cup semi-sweet chocolate chips
2 tablespoon flour
2 whole eggs
2 egg yolks
¼ cup sugar
¼ teaspoon salt
Preheat oven to 350 degrees.
Combine 1 stick of butter with the chocolate chips in a small bowl and microwave for 1 minute.  Stir until smooth and all of the chips are melted.  Add the flour and stir until combined.
Combine the eggs, yolks, sugar, and salt in a large bowl and beat with an electric mixer until thick and pale in color, about 3-4 minutes on high.  Fold in the chocolate mixture until thoroughly incorporated.
Melt the remaining tablespoon of butter and brush either 6, 4.5 ounce ramekins or 4, 6 ounce ramekins with melted butter.  Dust with flour and tap out excess.
Equally distribute the batter between all of the ramekins.  Bake for 10-12 minutes until firm at the edges but still soft in center.
Let cool for 5 minutes.
Invert onto desert plates, dust with powdered sugar and DEVOUR!!!
Select multiple categories to narrow your search! Want appetizers made with chicken? Just select both Appetizers and Chicken!