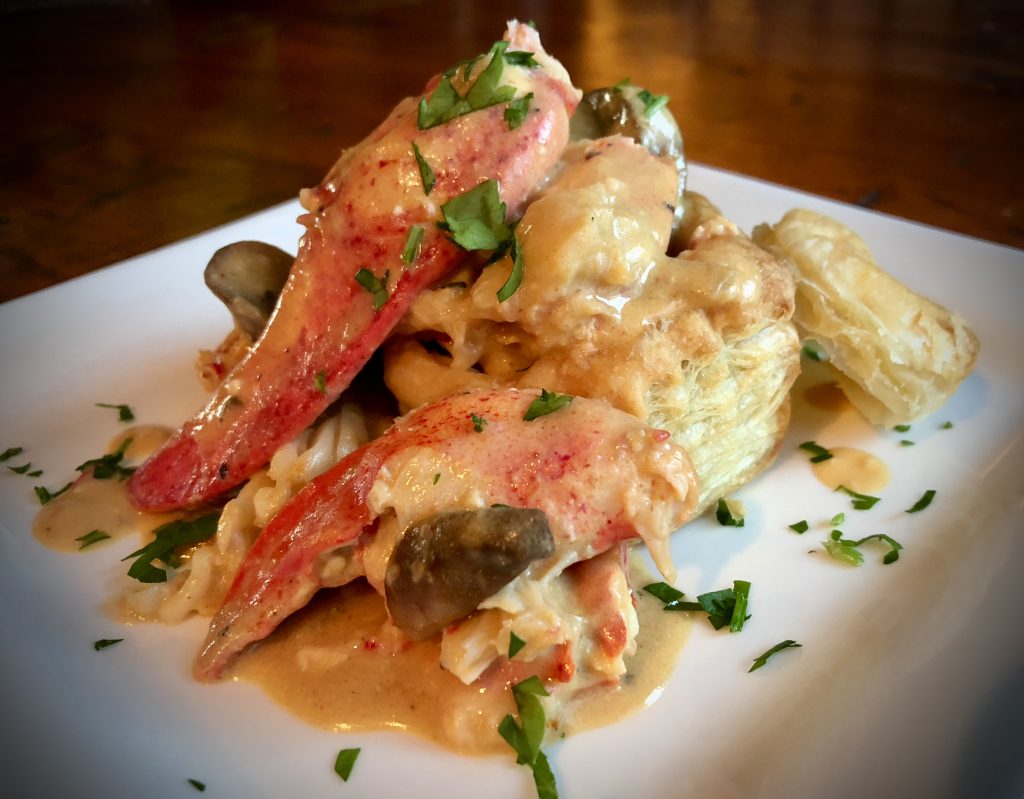 3 tablespoon butter
1 small onion, chopped fine
1 cup mushrooms, sliced
3 tablespoon flour
½ teaspoon salt
¼ teaspoon black pepper
¼ teaspoon paprika
1 cup heavy cream
¾ cup chicken broth
1 teaspoon Worcestershire
2 egg yolk
4 tablespoon sherry
3 cups cooked lobster meat, cut into bite size pieces
Melt butter in a large skillet and sauté onions and mushrooms until they fragrant and soft, about 5 minutes. Sprinkle flour, salt, pepper, and paprika in the skillet and stir to mix. Cook for 1 minute until bubbly.
Slowly add the cream, chicken broth and Worcestershire allowing sauce to thicken to a velvety thick consistency. Remove from heat.
Beat the egg yolks together with sherry and slowly add to the pan, whisking constantly.
Add lobster meat and return to heat. Heat through and serve over rice or in puff pastry shells.
Serves 6-8
My mother-in-law made this additive and decadent dish on special occasions.  Sooo yummy!!
Select multiple categories to narrow your search! Want appetizers made with chicken? Just select both Appetizers and Chicken!