CREAMY HERBED CHEESE POLENTA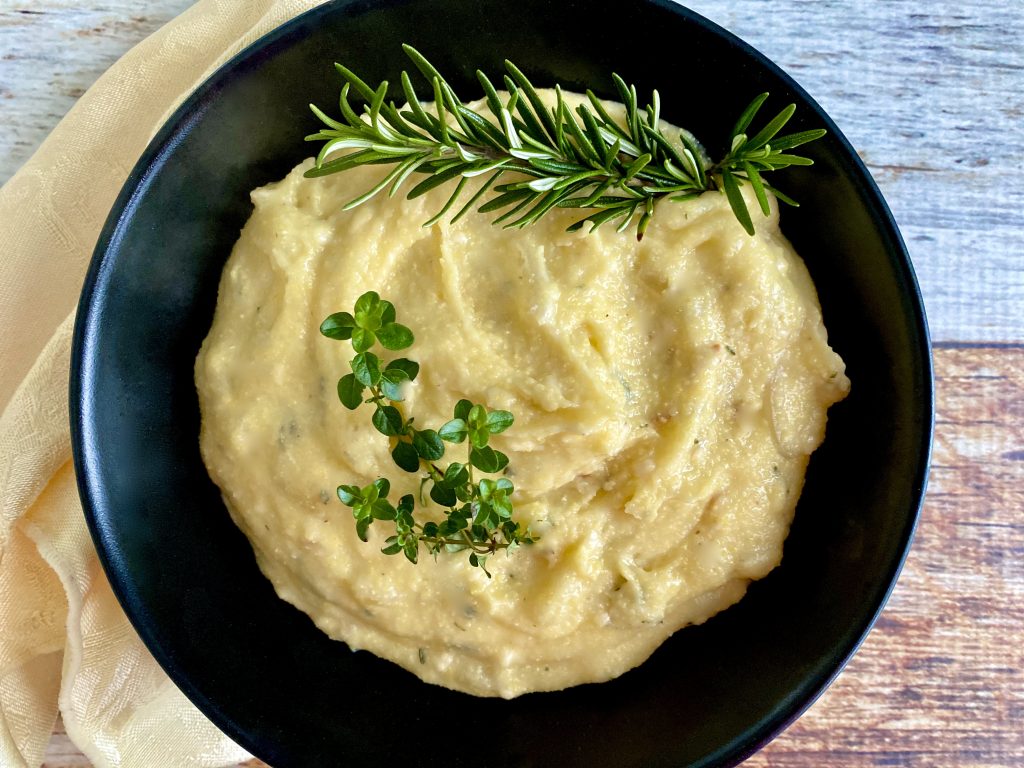 6 cups water
1½ cups polenta or yellow cornmeal
2 teaspoons salt
2 tablespoons butter
1 small onion, chopped fine
1 tablespoon fresh thyme leaves
1 tablespoon fresh rosemary, chopped
1 tablespoon fresh parsley, chopped
¼ cup heavy cream
1 cup shredded smoked gouda cheese
¼ cup parmesan cheese
4-ounces Velveeta cheese, cubed
Preheat oven to 350 degrees.
Pour the 6 cups of water into a 9" x 13" baking dish. Whisk polenta and salt into the water and bake uncovered for 40 minutes, until all moisture is absorbed.
While the polenta bakes, melt the butter in a small skillet and saute the onions, thyme, and rosemary until fragrant and the onions are soft. Remove from heat.
Remove polenta from the oven and stir in onion and herb mixture, fresh parsley, heavy cream, and cheeses until smooth and creamy. 
This polenta is creamy and delicious served with short ribs, lamb tagine, or any hearty dish looking for a pillowy bed of yumminess to rest on.  Note, this recipe can also be cut in half.
Select multiple categories to narrow your search! Want appetizers made with chicken? Just select both Appetizers and Chicken!