NANTUCKET WINE AND FOOD FESTIVAL – May 16-20, 2018
The weather didn't cooperate, but we kept warm with bellies full of gourmet fare and fabulous wines. Over 40 restaurants and 40 wineries from around the world served the crème del la crème of savory and sweet bites paired with sparking, white, red, and lovely rose wines. Renowned chefs from Nantucket, Boston, New York, and around the country presented their best dishes at the Harbor Gala on Thursday evening at the prestigious White Elephant overlooking the Nantucket harbor. Local and international vintners peppered the tent with wines from France, Australia, Italy, and of course California, New York, and Nantucket… chardonnays, pinot noir, cabs, and loads of rose were flowing. A foodie's dream night…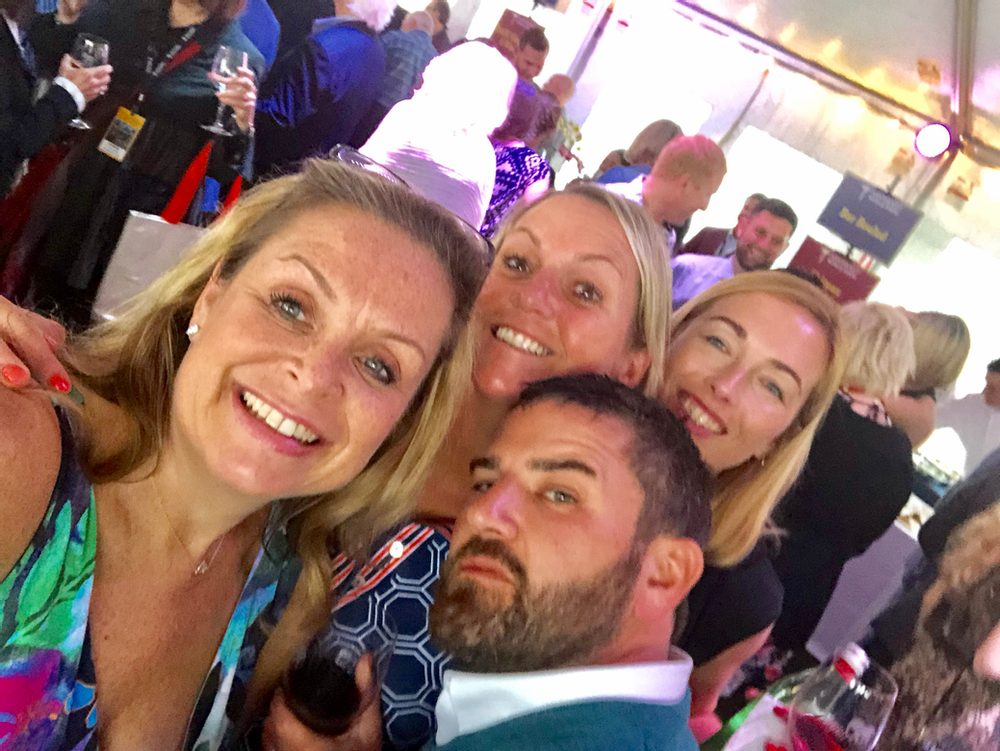 I was thrilled to meet Iron Chef and Food Network star, Elizabeth Falkner earlier that day at our hotel, and then sample her savory cheesecake at the Gala. Elizabeth was a true inspiration and who's passion for food is evident in the flavors she creates.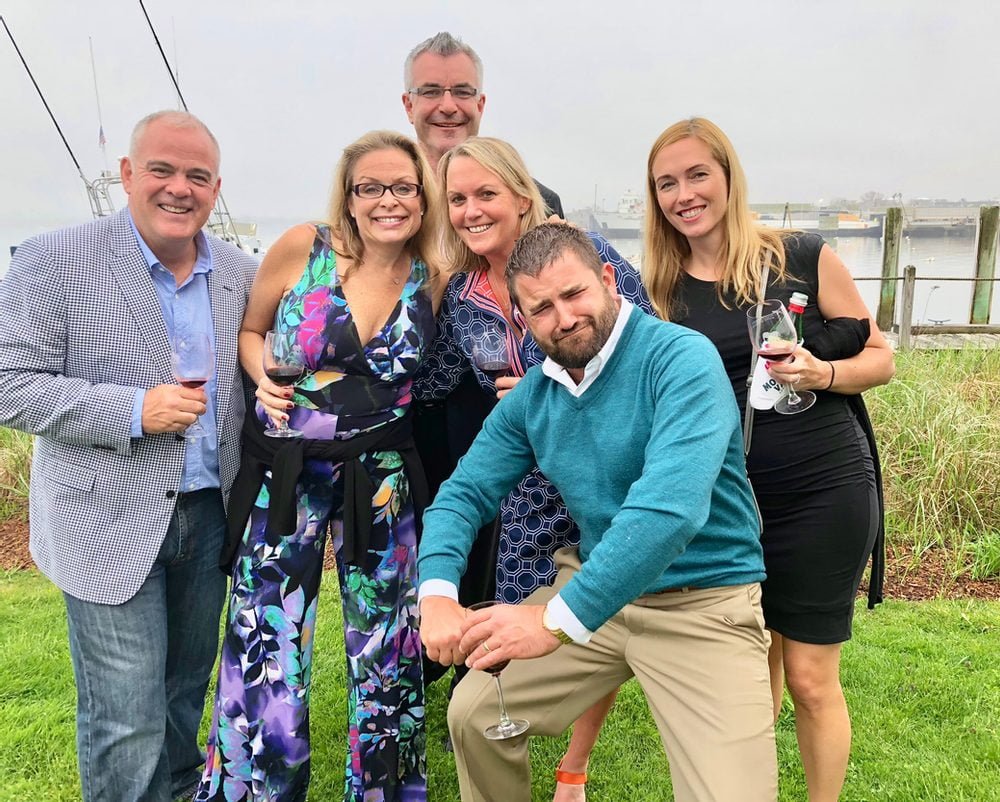 The following day we had tickets to the Culinary Tent where there was more great food and tastings. Cooking demos and seminars were scheduled throughout the day. We sat in on a demo by Chef Jeremy Sewall of Boston's Island Creek Oyster Bar. He made a chilled asparagus soup that was absolutely delicious. While he cooked, we also got an education on prosecco that had even this seasoned fan of the Italian bubbly learning more about where it is made, how, and what makes Prosecco Superiori so special. Check out the video on our FB page.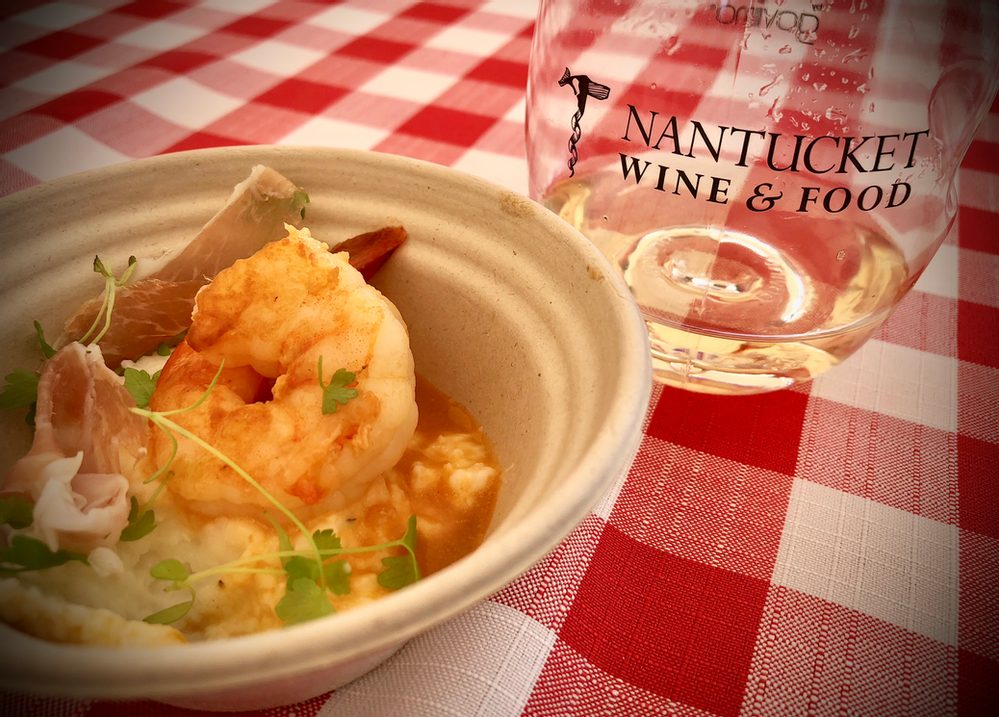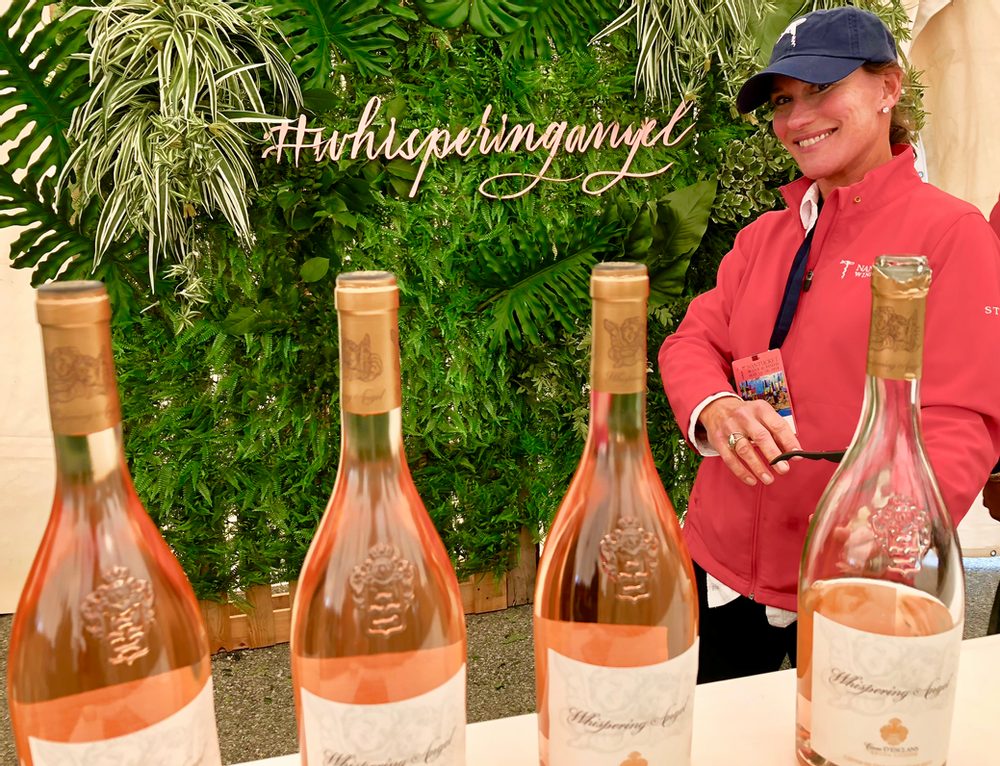 Throughout the weekend there were tastings all over the island at small shops, the liquor store, Epernay, restaurants, and homes. We did our best to experience as many as we could!
We also checked out several of the local famed restaurants including a beachside lunch at Galley Beach.
Dinner at Dune, and our final meal before getting on the ferry home at Cru. Delicious on all counts...