TURKEY, BRIE, AND CRANBERRY NAAN BREAD PIZZA WITH BACON AND ARUGULA SALAD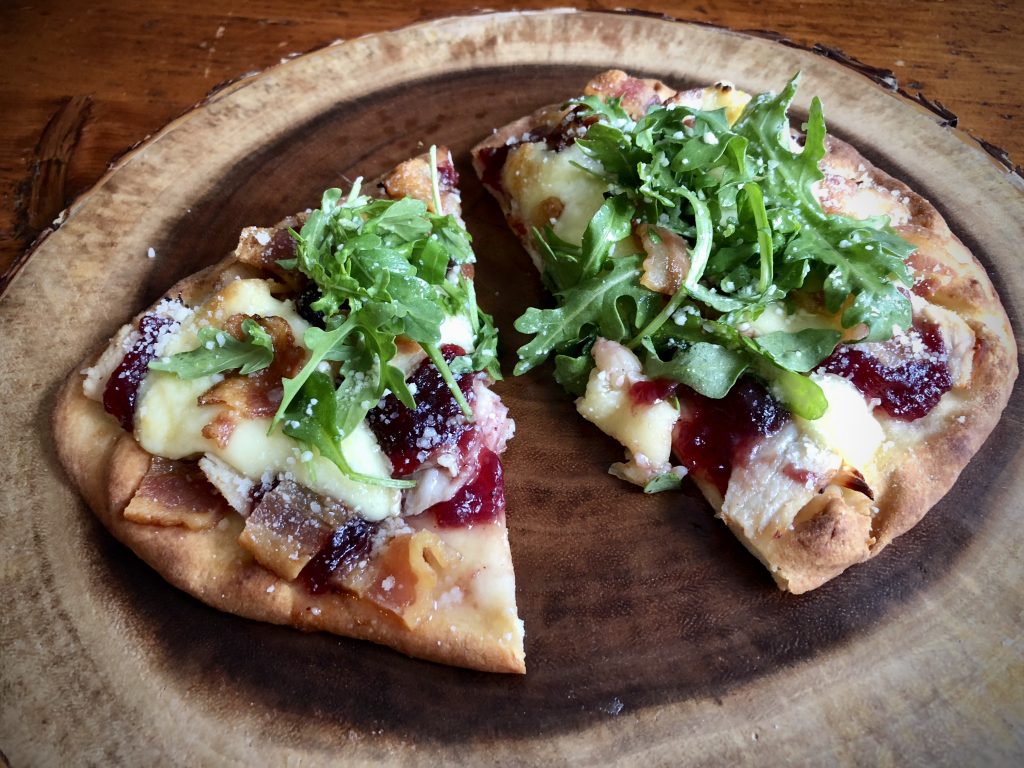 2 naan flat breads
1 cup cooked turkey meat
1 cup cranberry sauce
½ pound brie cheese
½ pound bacon, cooked crisp and chopped
1 cup baby arugula leaves
1 tablespoon lemon juice
1 tablespoon olive oil
3 tablespoon Parmesan cheese
Preheat oven to 375 degrees.
Place naan breads on a foil covered cookie sheet and top evenly the turkey and cranberry.
Remove most of the white rind from the brie and break it into pieces and spread evenly over each pizza.  Bake for 15 minutes until brie is melted, bubbly, and lightly browned.
Combine arugula with lemon juice, olive oil, and 1 tablespoon of the parmesan.  Toss to coat and place a mound of the salad on each pizza.  Sprinkle with remaining parmesan.
Cut into slices and DEVOUR!!
Select multiple categories to narrow your search! Want appetizers made with chicken? Just select both Appetizers and Chicken!