SPICED RUM AND BUTTERSCOTCH BUNDT CAKE WITH NUT TOPPING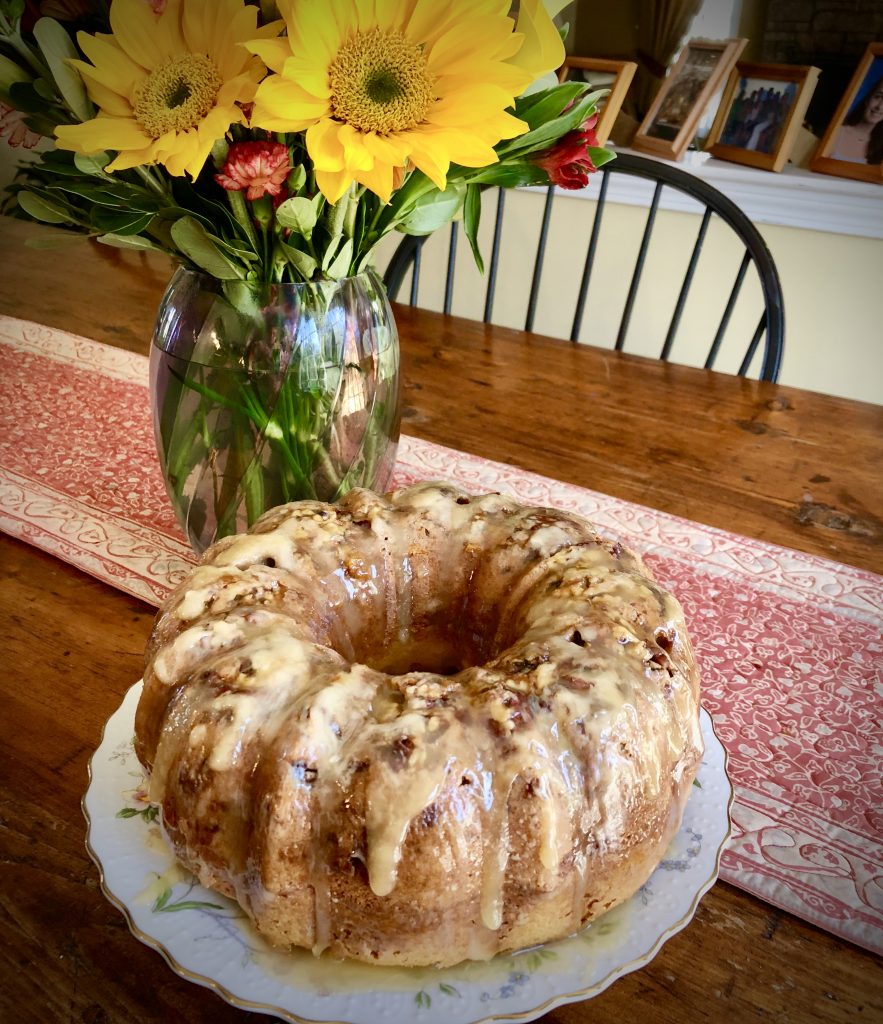 1 cup finely chopped pecans or walnuts (or a combination of both)
1 package yellow cake mix
1 package instant vanilla pudding mix
4 large eggs
½ cup cold water
½ cup vegetable oil
½ cup spiced rum
1 cup butterscotch morsels
Glaze:
1 stick butter
¼ cup water
1 cup sugar
½ cup spiced rum
Preheat oven to 325°.
Grease and flour a bundt pan.
Sprinkle the nuts evenly all over the bottom of the pan.
Mix the cake mix, pudding, eggs, water, oil, and rum with an electric mixer for 1 minute.  Stir the butterscotch morsels into the batter and pour batter over the nuts.
Bake for one hour and set on a rack to cool.
To make the glaze, melt butter in a large saucepan.  Stir in water and sugar.  Boil for 5 minutes, stirring constantly.  Turn the heat down to a simmer and very slowly add the rum.  The sauce will spit, bubble, and foam as the rum is added so be very careful and go slowly.  Continue to cook stirring constantly until glaze has a thick syrupy texture, about 2 minutes.
Invert the cake on a serving plate.  Using a steak knife make slits in the top of the cake so glaze can seep inside.  Drizzle and brush the glaze over the top and sides of the cake.
This is a great decadent cake for brunches or afternoon socials.  The lively kick you'll get from the rum flavor is likely to create a lot of smiles.
Select multiple categories to narrow your search! Want appetizers made with chicken? Just select both Appetizers and Chicken!