SKILLET CORN BREAD WITH HONEY BUTTER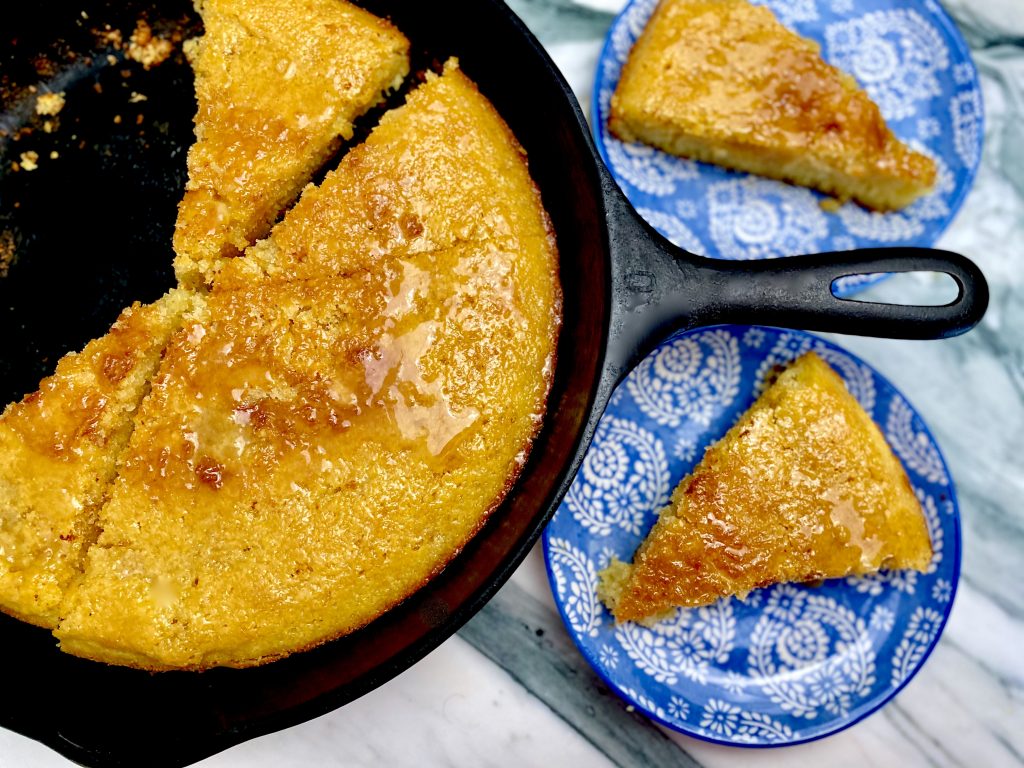 2 tablespoons butter, softened
1 cup yellow cornmeal
1 cup flour
½ cup sugar
1 tablespoon baking powder
¾ teaspoon salt
1 ¼ cups milk
½ cup vegetable oil
3 large eggs
Honey butter:
1 stick butter, softened
½ cup honey
Preheat oven to 350 degrees.  Grease a 10" cast iron skillet with the softened butter (you can also make this recipe in an 8" x 8" baking dish.
In a large bowl, mix together cornmeal, flour, sugar, baking powder, and salt.  In a second bowl, whisk together milk, oil, and eggs just until blended.  Stir cornmeal mixture into eggs and mix until just blended.  Pour into prepared pan.
Bake 35-40 minutes or until tester comes out clean and top is golden.  Let cool for 10 minutes.  Poke the top of the bread all over with a toothpick.
Whisk the butter and honey together in a small bowl and, using a rubber spatula or offset spatula, spread the honey butter over the top of the bread.
Cut into wedges and serve warm.
Select multiple categories to narrow your search! Want appetizers made with chicken? Just select both Appetizers and Chicken!