LEMON POPPY SEED SUMMER SQUASH BREAD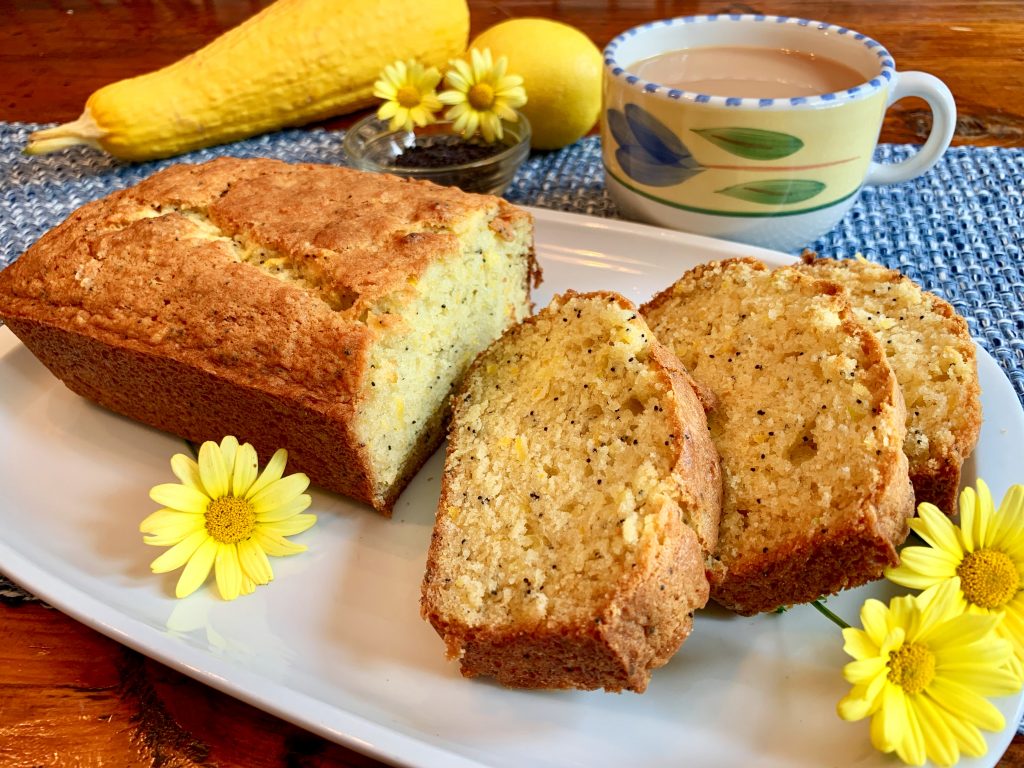 2 ½ cups grated summer squash
1 cup butter, melted
2 teaspoon lemon zest
¼ cup lemon juice
1 teaspoon vanilla extract
1 teaspoon lemon extract
½ cup Hellmann's Light Mayonnaise
2 eggs
2 cups sugar
3 cups flour
1 teaspoon baking soda
1 teaspoon baking powder
1 teaspoon salt
1 tablespoon poppy seeds
Preheat oven to 350 degrees.
Place the summer squash, butter, zest, lemon juice, vanilla, lemon extract, and mayo in a large bowl and mix well.  Add the eggs, one at a time, stirring each to fully incorporate.  Add the sugar and stir to combine.
Combine the flour, baking soda, baking powder, salt and poppy seeds in another bowl.  Add the flour mixture to the squash mixture and stir until well combined.
Spray 2 loaf pans with non-stick spray and pour the batter into the pans.  Bake for 45-50 minutes until a knife inserted in the center comes out clean.  Let cool for 20 minutes before slicing.  Devour!
Select multiple categories to narrow your search! Want appetizers made with chicken? Just select both Appetizers and Chicken!