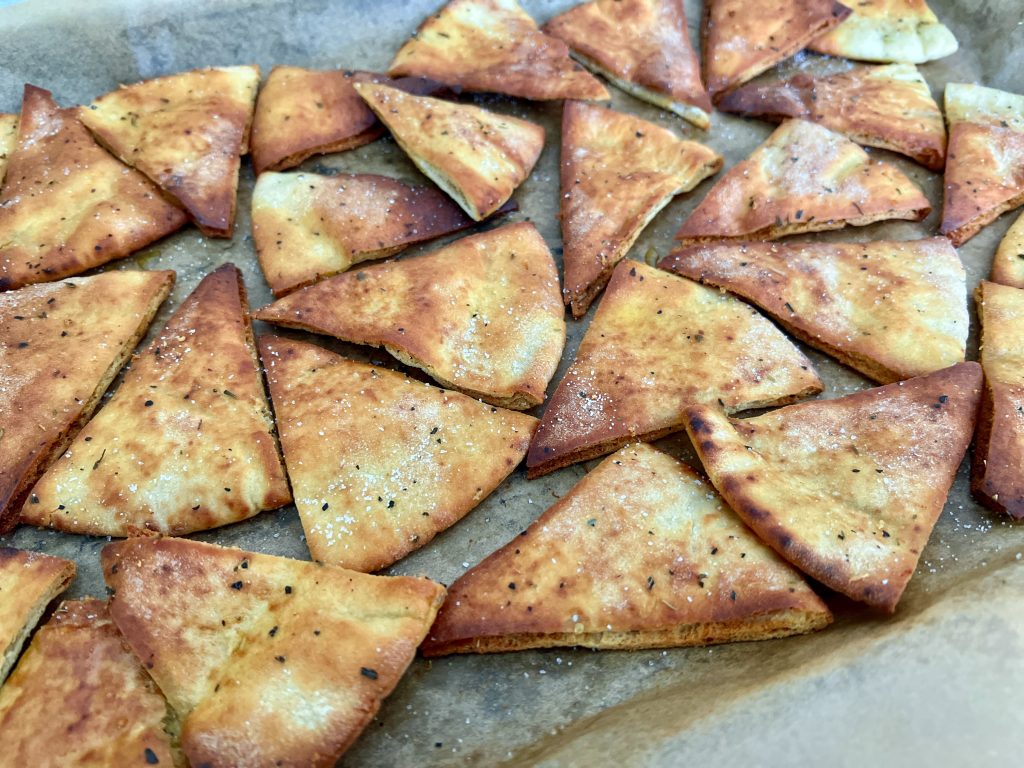 Preheat oven to 400 degrees and cover a large rimmed baking sheet with parchment paper or foil.
Cut the pita breads into 4 pieces and then cut each piece in half, for a total of 8 triangles from each pita.  Place them in a large bowl.
Whisk the olive oil and Italian seasoning together.  Drizzle it over the pita triangles and toss with your hands until they are all lightly coated.  Place them on the prepared baking sheet in a single layer and season with the salt.
Bake for 5-7 minutes until golden and toasty.  Let them cool and store in a ziplock bag on the counter for up to 1 week.
Select multiple categories to narrow your search! Want appetizers made with chicken? Just select both Appetizers and Chicken!