HERBY CHEESY ZUCCHINI QUICHE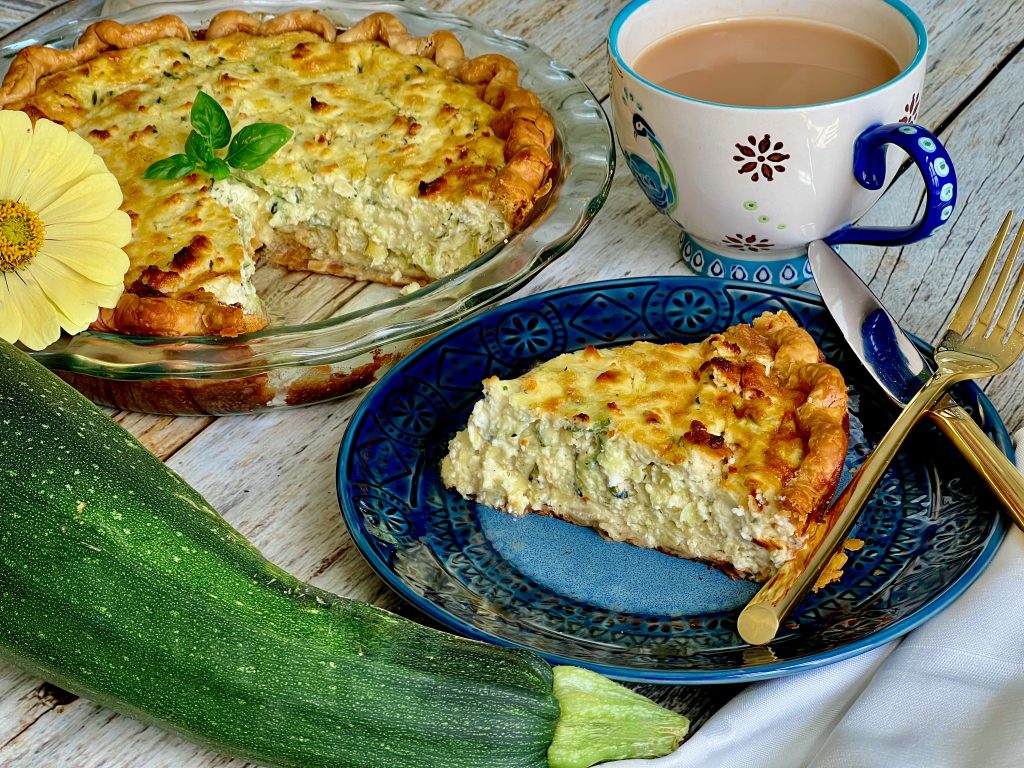 Single pie crust for 1, 9-10" pie
2 cups shredded cheddar jack cheese
6 large eggs
1 ½ cups heavy cream
1 ½ teaspoons salt
½ teaspoon black pepper
1 teaspoon Dish off the Block Ciao Bella Italian Spice Blend
2 ½ cups shredded zucchini, drained and squeezed dry between paper towels
1, 5.2-ounce package Boursin Garlic and Fine Herb Cheese
Preheat oven to 375 degrees
Roll out the pie crust to 13-14" in diameter.  Place the dough in your pie plate and crimp the edges to form a crust. Sprinkle ½ cup of the shredded cheese in the bottom of the crust.
Whisk the eggs and cream together in a large bowl.  Add the remaining cheese, salt, pepper, Italian seasoning, and zucchini.  Stir to combine. Pour this mixture into the pie shell.
Crumble the Boursin cheese over the top of the quiche and press it lightly into the egg mixture. Take a pastry brush and dip it into some of the egg mixture and gently dab the outer crust to coat.
Bake for 1 hour or until the center is set and a knife comes out clean. If the crust begins to become too dark at the end of cooking, just cover the edges with foil and return to the oven.
Let sit for 20-30 minutes before cutting into wedges.
Select multiple categories to narrow your search! Want appetizers made with chicken? Just select both Appetizers and Chicken!