BLUEBERRY BUTTER SWIM BISCUITS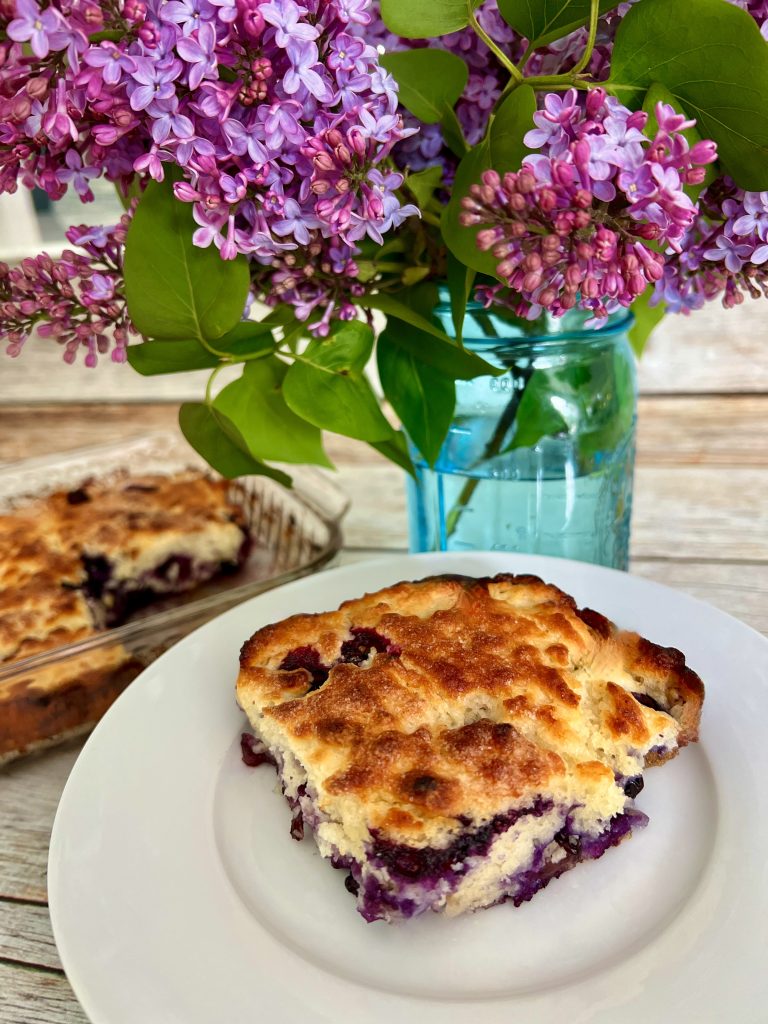 2 ½ cups flour
4 teaspoons baking powder
1 teaspoons salt
2 tablespoons sugar
2 cups buttermilk
1 ½ cups blueberries
1 stick butter, melted
Preheat oven to 450 degrees.
Place the flour, baking powder, salt, and sugar in a large bowl and whisk to combine.  Add the buttermilk and stir until just combined and a very wet and stick batter has formed.  Mix in the blueberries.
Pour the melted butter into an 8" x 8" or 2-quart baking dish (9" x 13" will also work but biscuits will be thinner).    Pour the batter on top of the butter and spread it evenly in the pan.  'Cut' the batter into squares.
Bake for 20 minutes until fluffy and golden brown.  Let sit for 5-10 minutes, cut into squares, and devour.
Select multiple categories to narrow your search! Want appetizers made with chicken? Just select both Appetizers and Chicken!