BECKY'S THANKSGIVING STUFFING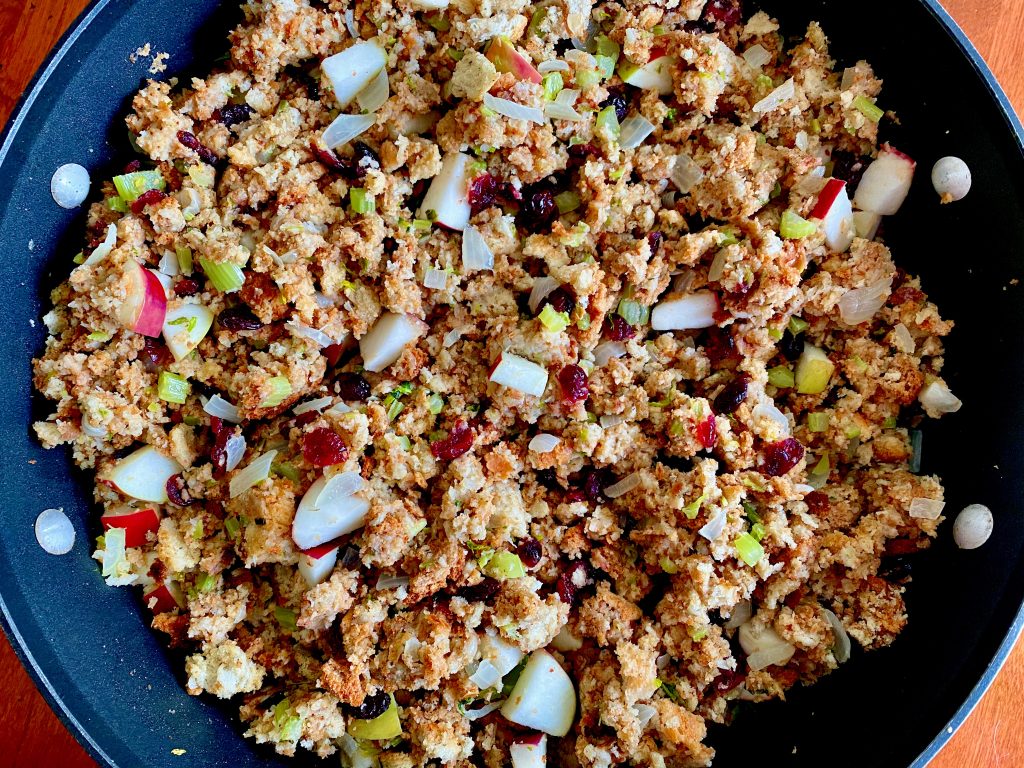 4 tablespoons butter
1 small onion, finely chopped
1 ½ cups celery, very finely chopped
1 ½ tablespoons fresh rosemary leaves, stemmed and chopped
1 ½ tablespoons fresh sage leaves, stemmed and chopped
18-ounces dry herb seasoned stuffing (Pepperidge Farm preferred)
¼ cup dried cranberries or raisins
2 cups peels and chopped apples
2 ½ cups turkey or chicken stock
Melt the butter in a large deep skillet over medium high heat.  Cook the onions and celery, stirring frequently, until they are soft, about 6-8 minutes.
Add the stuffing mix, cranberries, apples, and stock to the pan and toss everything together to coat and allow the stuffing to absorb the stock.  Let cool completely in the refrigerator.  This can be made up to 3 days in advance.
Stuff the cold stuffing into the both the cavities at the back and front of the bird before cooking.  Baste with the drippings while cooking.
Select multiple categories to narrow your search! Want appetizers made with chicken? Just select both Appetizers and Chicken!