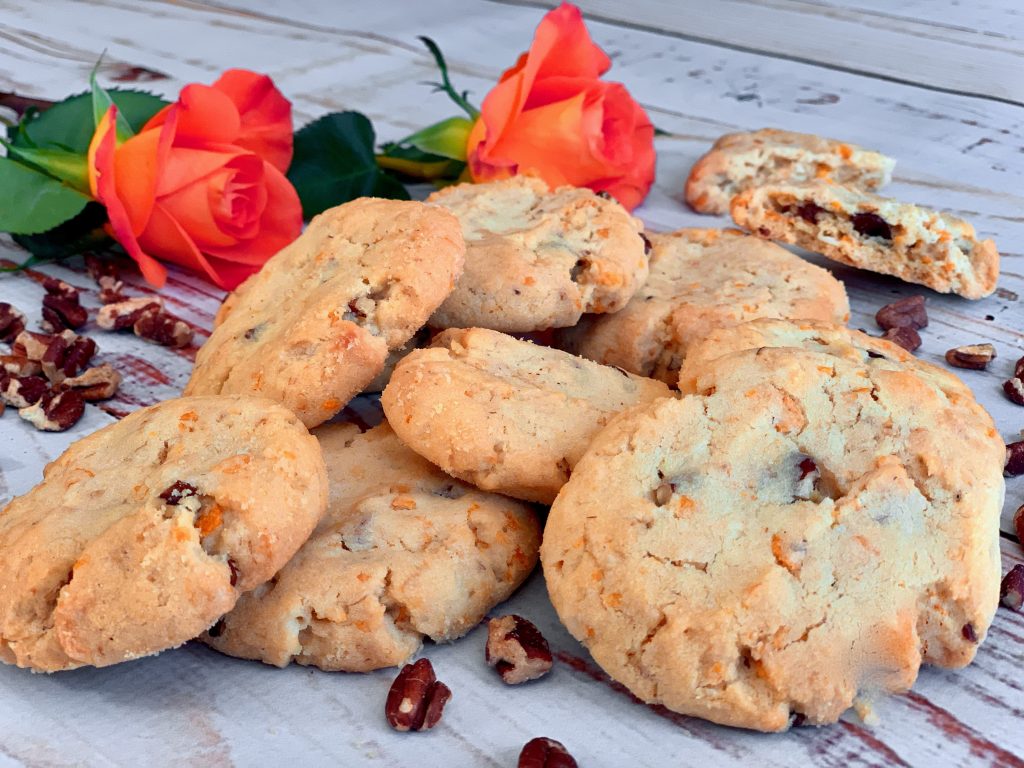 1 cup butter, softened
1 cup sugar
1 cup brown sugar, packed
1 cup vegetable oil
1 large egg
1 teaspoon baking soda
1 teaspoon salt
1 teaspoon vanilla
1 cup quick oats
3 ½ cups flour
½ cup sweetened shredded coconut
1 cup crushed Cornflakes cereal
½ cup pecans, chopped
Cream butter and sugars in the bowl or a stand mixer until light in color.  Add the oil and egg and mix until smooth.
Add the baking soda, salt, vanilla, oats, and 1 cup of the flour to the bowl and mix until combined.  Gradually add the rest of the flour periodically scraping down the sides of the bowl with a rubber spatula.
Add the coconut, crushed cornflakes, and pecans and mix until just combined.  Form the dough into balls a little smaller than golf balls.  Place on parchment lined cookies sheets about 2" apart and chill for 1-2 hours.
Preheat the oven to 350 degrees.
Flatten the cookie balls with the palm of your hand.  Bake for 8-10 minutes until golden.  Cool on wire racks.  Store in ziplock bags for up to 2 weeks…. But they won't last that long!
Select multiple categories to narrow your search! Want appetizers made with chicken? Just select both Appetizers and Chicken!